Need an auto accident attorney?
In Houston, auto accidents happen every day.  Many times per day.  In the United States, it is estimated that over 80 people die each and every day from auto accidents.  There are many reasons why auto accidents happen.  Some are within the drivers control while others are not but accidents occur due to an unsafe act or unsafe condition.  If you have been seriously injured in an auto accident, it may be difficult for you to get the compensation you need to get back everything you lost. That is why it is important that you consult with an experienced Auto Accident Attorney like Attorney Javier Marcos.  He has helped thousands of car and truck accident victims recover maximum compensation for their losses.  Insurance companies will not just hand you as much money as you need.  An aggressive and well known personal injury attorney will make the difference in the amount of recovery.  Not all car accident attorneys are the same.  Attorney Javier Marcos will work tirelessly to get the the most money for your pain, suffering and losses.
Auto Accident Attorney can help
Talk to Attorney Javier Marcos.
Call the office as soon as possible.
Our office is open 24 hours.
Call now 713-999-4444 / 1800-444-8118
We'll go to the accident scene to help you personally and gather evidence and information necessary for the case.
We'll also visit your home or hospital.
We'll take care of protecting your rights well.
Don't talk with the company with which you've had an accident or the insurance company.
Attorney Javier Marcos will take care of talking to them.
Remember, they will use anything you say to them against you.
Why you should retain an auto accident attorney in Houston
Traffic laws are generally the same throughout the United States but many times in large metropolitan areas like Houston, there are significant laws and regulations that may help your auto accident case.  An experienced personal injury attorney that has practiced law in the Houston area knows these details as well as other factors that may have helped cause the accident like road construction to help bolster your case and get you substantially more compensation.  Out of town lawyers may not even know to ask certain questions.  Auto accident attorneys are good at looking for and finding the reasons why your accident happened and who is at fault and liable for the accident.
Why does a auto accident happen?
Tiredness
Distraction
Effects of alcohol or drugs
Sudden mechanical failure
Bad weather conditions
Driver with Bad eye sight
Negligent driver
For disobeying a traffic control device
Cell phone use
Speeding
FREE CASE EVALUATION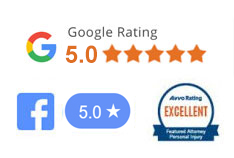 If you have suffered an accident you have the right to file a claim to cover your losses, medical expenses and carry out your treatment. And for this, you will need a  accident attorney. You can count on Attorney Javier Marcos 24 hours.
It is important that you call Attorney Javier Marcos as soon as possible so that you can immediately begin your medical treatment, defend yourself, not put your legal situation at risk, keep the necessary evidence and know your rights.
Free Consultation, receive money for your accident, it does not matter if you do not have papers, here we all speak Spanish. You do not have to pay anything if you do not win the case, you can speak directly with Attorney Javier Marcos in Spanish, receive medical attention without cost, and we WILL GO TO YOU 24 hours a day.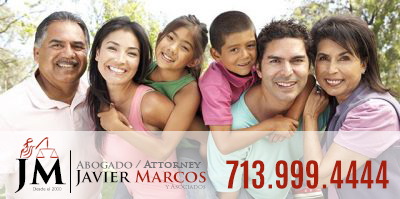 5 stars! Best law firm in Houston! Javier Marcos and his team took care of me when I was hit by a drunk driver. They made it so easy for me while I recover from this accident. I am so thankful for them! If you are looking for a attorney don't hesitate, this is your guy!
Words can not Express my gratitude towards Marcos and his staff! Each one of them provided exceptional customer service. Goes above and beyond. I'm so glad I had a such an awesome experience. I highly recommend Javier Marcos to be anyone's representative. Stop doing research on any other lawyer. Choose Javier and his staff to take care of you. They are very caring and compassionate team. YOU WILL NOT REGRET CHOOSING THEM!
Javier Marcos is an incredible attorney. I have known him over 14 years and have used him on multiple occasions for both personal and business litigation. On EVERY occasion, he was not only successful, but exceeded my expectations, winning me more money than expected or utterly defeating my opponents and putting them in their place!