FREE CASE EVALUATION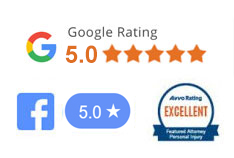 If you have suffered an accident you have the right to file a claim to cover your losses, medical expenses and carry out your treatment. And for this, you will need a  accident attorney. You can count on Attorney Javier Marcos 24 hours.
It is important that you call Attorney Javier Marcos as soon as possible so that you can immediately begin your medical treatment, defend yourself, not put your legal situation at risk, keep the necessary evidence and know your rights.
Free Consultation, receive money for your accident, it does not matter if you do not have papers, here we all speak Spanish. You do not have to pay anything if you do not win the case, you can speak directly with Attorney Javier Marcos in Spanish, receive medical attention without cost, and we WILL GO TO YOU 24 hours a day.