Latino Work Accident Attorney in Houston
An experienced work accident attorney can help you get compensation for your accident. If an employee is injured at work, you have the right to file a lawsuit. Additionally, he/she is able to recover the money for pain, suffering, injuries, pay the doctor, lost wages and medical expenses. It is important that you contact as soon as the accident happens.  It is best to receive medical attention and call the accident lawyer to begin your case.
There are two types of compensation for the worker when an accident occurs at work. The first is filing a personal injury claim and the second is through company insurance; the workers compensation law. In this article we will tell you the differences between these two different compensations, and the importance of hiring a lawyer for a work accident like Javier Marcos.
Reasons to hire a Work Accident Lawyer
Trained in dealing with insurance companies
One thing you should know about insurance companies is that they have a lot of financial resources and a lot of legal resources to manage its distribution to their insurance policy holders. They decide on the goals for your case when they come across it, then and there.
They can either deny you the compensation after they evaluate the case, or they can get your settlement quickly and with the least money coming from "their" pockets. Hardly ever, is there a third option. But it is there, that option is accessible through hiring an attorney for your work accident case.  What you want to communicate about your case to the insurance companies is dealt by the attorney. They know what, when, how and where to say anything regarding your case to the insurance companies involved with it.
Work Accident Attorney Javier Marcos has spent years in this business. It is our responsibility to inform you about all your options and then ask you about where would you want to go with the case.
Personal injuries can often rely on the spoken word, which can't always be completely reliable. With detailed accounts and stories even by eye-witnesses, it can become really difficult to prove who is and who isn't at fault, at times. With a professional attorney, you'll be able to make things work in your favor with their understanding of the law as applied to your situation. Call Attorney Javier Marcos for help 24 hrs.
Gives you an understanding of your rights
The benefits of hiring an attorney outweigh the cost that you will have to pay for it. It saves you time and energy and lets a professional deal with the complexities of the case.
Without an attorney, you will not be able to concentrate as much on a speedy recovery and utilize your time to the fullest. Recovering smoothly is a possibility when you contact a professional attorney before the insurance companies.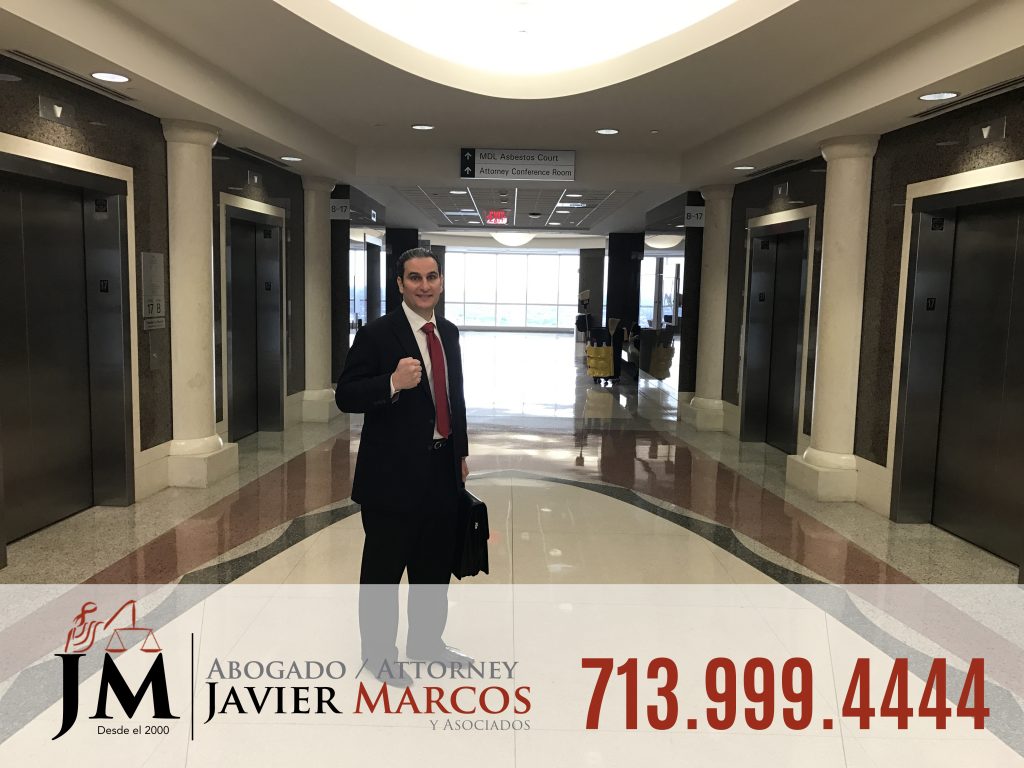 Types of Compensation for Work accidents
Can I receive money for my work accident?
Yes, you can receive money for your work accident. We call this compensation. There are two types of compensation. But you can only receive one. The first is through a "personal injury claim". And the second is when the company has its own insurance, in this case the compensation is requested thru "workers compensation". In either option, a work accident lawyer like Attorney Javier Marcos can help you. In the next section, we will announce the differences between these two types of compensation.
When suffering an accident, there are damages and guilt. The person or company with fault is responsible if someone suffered damages. If you can verify the person or company guilty of your damages, the United States Legal System will give you compensation for your losses and damages. And this is done by filing a personal injury claim, through an accident lawyer such as Attorney Javier Marcos.
By filing a "personal injury claim", the lawyer will file a lawsuit against the person or company responsible for their damages and suffering. And so, get maximum compensation for your case. As there are no workers compensation, you are more likely to receive more money than if there had been insurance.
Each state has its time limit to file a personal injury claim. The limitation statue in Texas is 2 years since the accident occurred. The sooner you call Attorney Javier Marcos, the more likely you are to recover the maximum compensation in your case.
You have the right to:
A safe workplace.
Receive appropriate training to do your job.
Receive the appropriate equipment to do your job.
Report a wound or injury.
Report an illness.
Report an unsafe situation at workplace.
Filing a Claim against the Employer outside Worker's Compensation
In order to sue your employer under the abovementioned circumstances, you will be able to recover compensation for lost wages, medical expenses, permanent impairment (if any), as well as for punitive damages and pain and suffering. Call a work accident attorney like Javier Marcos for help.
The attorney will help you with the case. You are required to submit specific documents to start the lawsuit. Firstly, we will have to prove in court that you meet the eligibility of suing your employer. Moreover, we will have to prove that you sustained occupational illness of workplace injuries to establish the personal injury case.
It is essential that you hire an experienced work accident lawyer to help you with the case since the process is fairly complex. Proving that your employer caused you intentional harm will not be easy, but your attorney can help gather sufficient evidence to fight your case.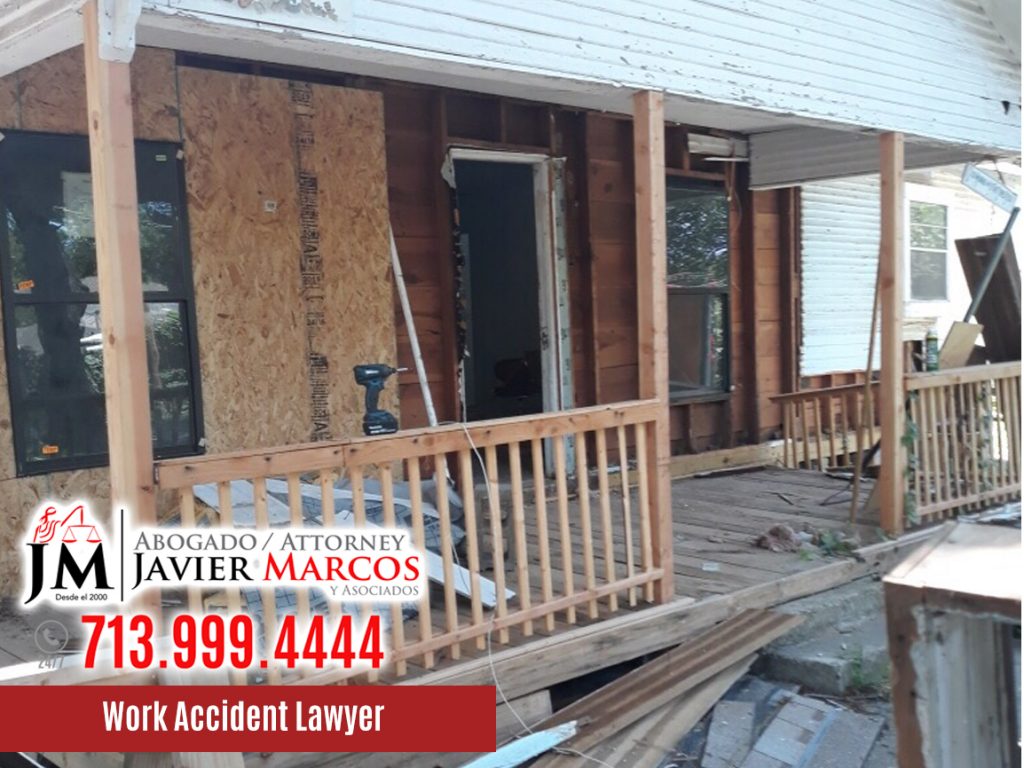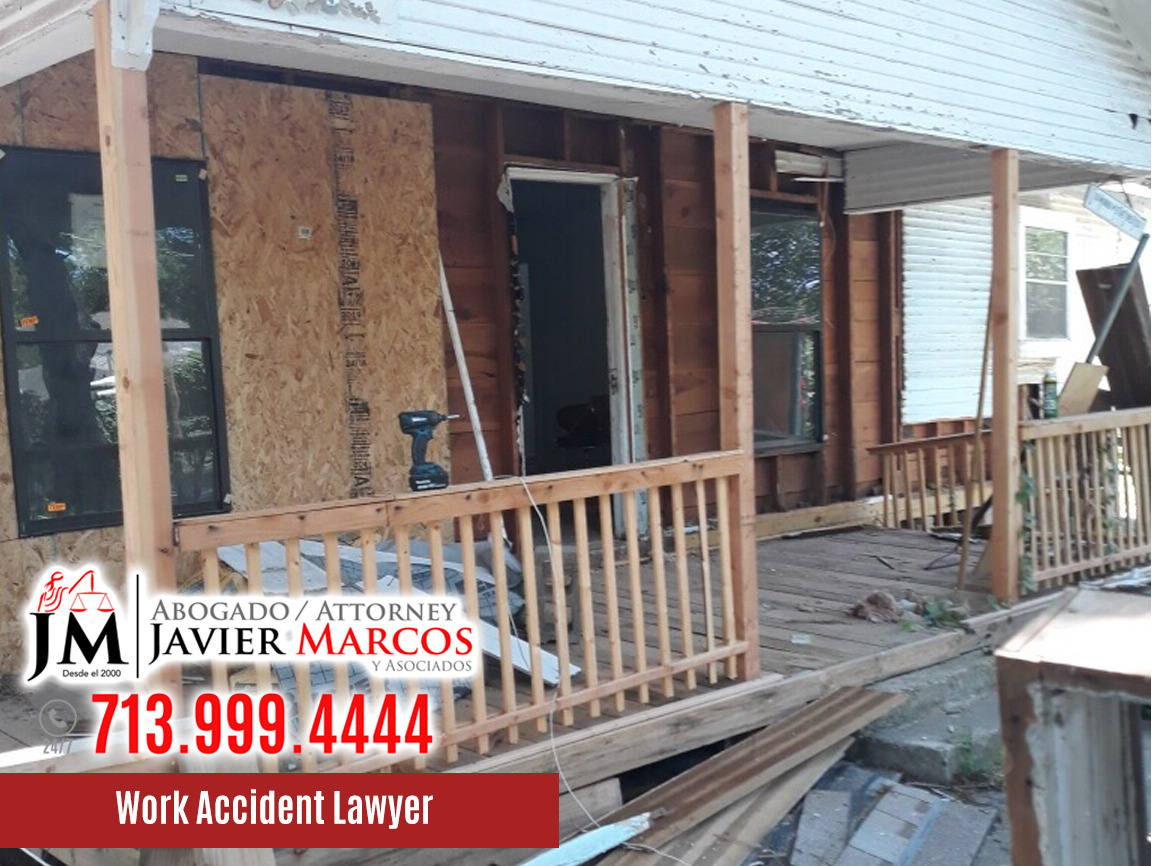 What is Workers Compensation?
When employees get injured at the workplace, employers typically offer them compensation through the worker's compensation law. Since all employed individuals are either covered under state worker's compensation or federal worker's compensation in America, a typical lawsuit can't be filed for workplace injury against the employer.
But remember only Texas allows businesses not to have worker's compensation, so the company may or may not have workers compensation.
There are benefits of worker's compensation, including not having to go through a lengthy lawsuit and getting medical and monetary compensation immediately. However, there are also a few drawbacks, including not getting punitive damages.
While you can't sue your employer for pain and suffering because of worker's compensation, there are still certain cases in which you can.
What is Workers Compensation?
Complex work injury cases require expert lawyers to handle your case. Get yourself a lawyer if any complexities arise in your work injury case. The following situations call for the intervention of a lawyer:
If your employer rejects your worker's compensation claim and is not willing to consider it, then it is best to hire a work injury lawyer. Many employers and insurance companies reject worker's compensation claims as they are confident that not many people will appeal against it. If your claim has been rejected, then you must find a good attorney to appeal against the decision and handle your case for you.
If you feel that the settlement offered to you is not fair, then you should hire a lawyer to handle your case. Many work injury cases end up in unfair settlements and not many workers do anything about it. With a lawyer by your side, you will be able to appeal against the compensation offered to you. They will help you get a fair settlement so that you can take care of your finances.
If the accident resulted in a total or partial permanent disability, then the employer may be required to pay you for your lost wages. Make sure you have a knowledgeable and experienced attorney by your side so that you are compensated fairly in such cases.
It is best to have an experienced worker's compensation attorney by your side in the above-mentioned cases. They will ensure that you get fair compensation and your case is handled in the best possible manner.
What are the types of accidents?
In legal terms, a personal injury refers to injuries that result from work-related accidents and that fall under the laws of work-related injuries.
Some examples of accidents at work are as follows:
Scaffolding accidents.
Trucking accidents.
Backhoe accidents.
Machinery accidents.
Forklift accidents.
Crane accidents.
Slip and falls.
Physical disability.
Electrocution.
Impacts with objects.
Head injuries.
Back injuries.
Misuse of tools and equipment.
Burn injury.
Injuries sustained from repetitive movements.
OSHA violations (Occupational Safety and Health Administration). Lin: https://www.osha.gov/
And others that are not accidents like mesotelioma…
Psychological and emotional conditions can also be attributed to certain conditions and you have every right to request costs that can help you pay for therapy.
All workplaces have to have strict safety guidelines and rules in place for the safety of the workers under OSHA. Employers who fail to do this automatically set their workers up for disaster. This includes taking out a risk assessment to maximize the chances of their employees remaining injury free and secure while they are working.
Hire a work accident attorney by calling Attorney Javier Marcos. They will be your legal representatives and will ensure you file a successful claim irrespective of the injuries sustained on the job. Call them by dialing 713-999-4444 / 1(800) 444-8118. Whether you were involved in the accident or a loved one is, we will ensure that you get the legal aid you need for a successful case.
Asbestos comes from the earth and stones. It has been used for several years to make building materials, auto parts and some textiles. Some examples where you can find asbestos, would be the insulation on the walls and attics, vinyl for floors, car brakes, house siding, fabrics that are resistant to fire, among others.
By breathing asbestos, a person can get cancer. Asbestos particles cause inflammation in the nasal passages. Causing cancer or risk of diseases such as lung cancer or mesothelioma.
Mesothelioma is a type of malignant cancer that can cause death. Symptoms can be trouble breathing, chest pain, balls under the skin, weight loss and a painful cough.
If you have presented some of the symptoms related to mesothelioma, you need to call a work accident lawyer like Attorney Javier Marcos. You can recover money lost due to lack of work, lost wages, suffering and compensation for your medical treatment.
Getting Fired after a Work Injury
Majority of the states have laws that forbid employers to fire their employees only because they sustained injuries at work and filed for a worker's compensation claim. However, it is possible for the employer to let go of the employee if their injuries prevents them from doing their job responsibilities.
According to the Americans with Disabilities Act, (link https://www.ada.gov/),  the employer is first legally obliged to provide reasonable accommodations to make it easy for the injured employee to work. For instance, modifying the work schedule, restructuring the job goals, offering equipment that could help with disabilities, or changing department as per the injured employee's qualifications and experience.
However, "reasonable" means accommodations that can easily be adjusted without affecting the operations and budget of the employer too much. Generally, bigger organizations are expected to make more accommodations for the injured employee as compared to small-sized businesses.
In some cases, the employer prefer not to make the accommodations requested by the injured employee and might resort to harassment and pressuring the employee to quit. In such cases, you have every right to file a case against the employee with the help of an experienced workplace injury lawyer.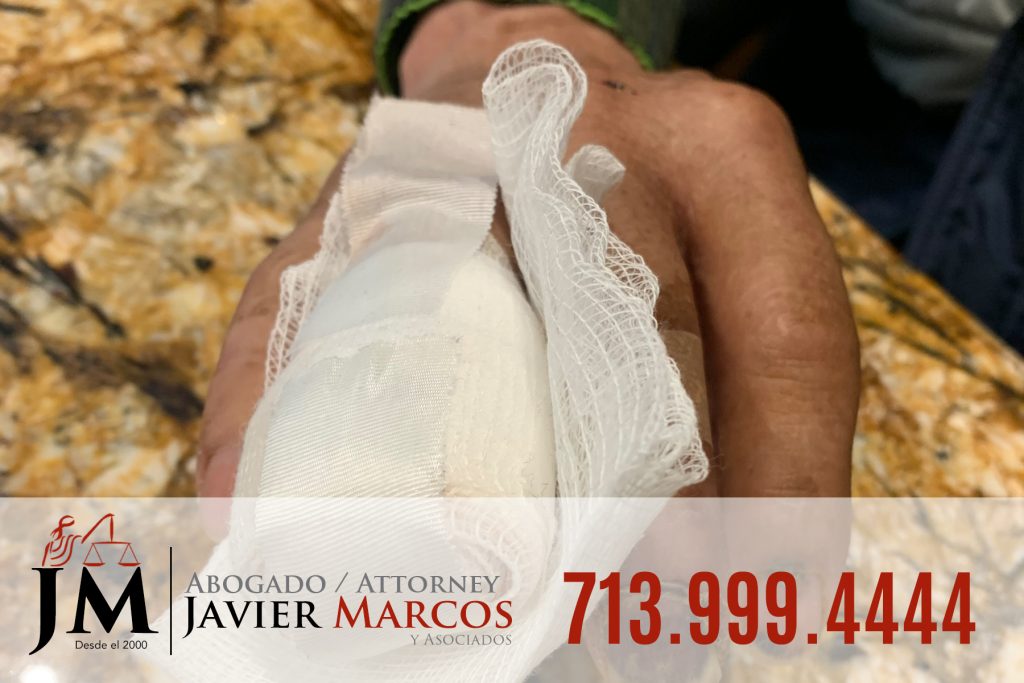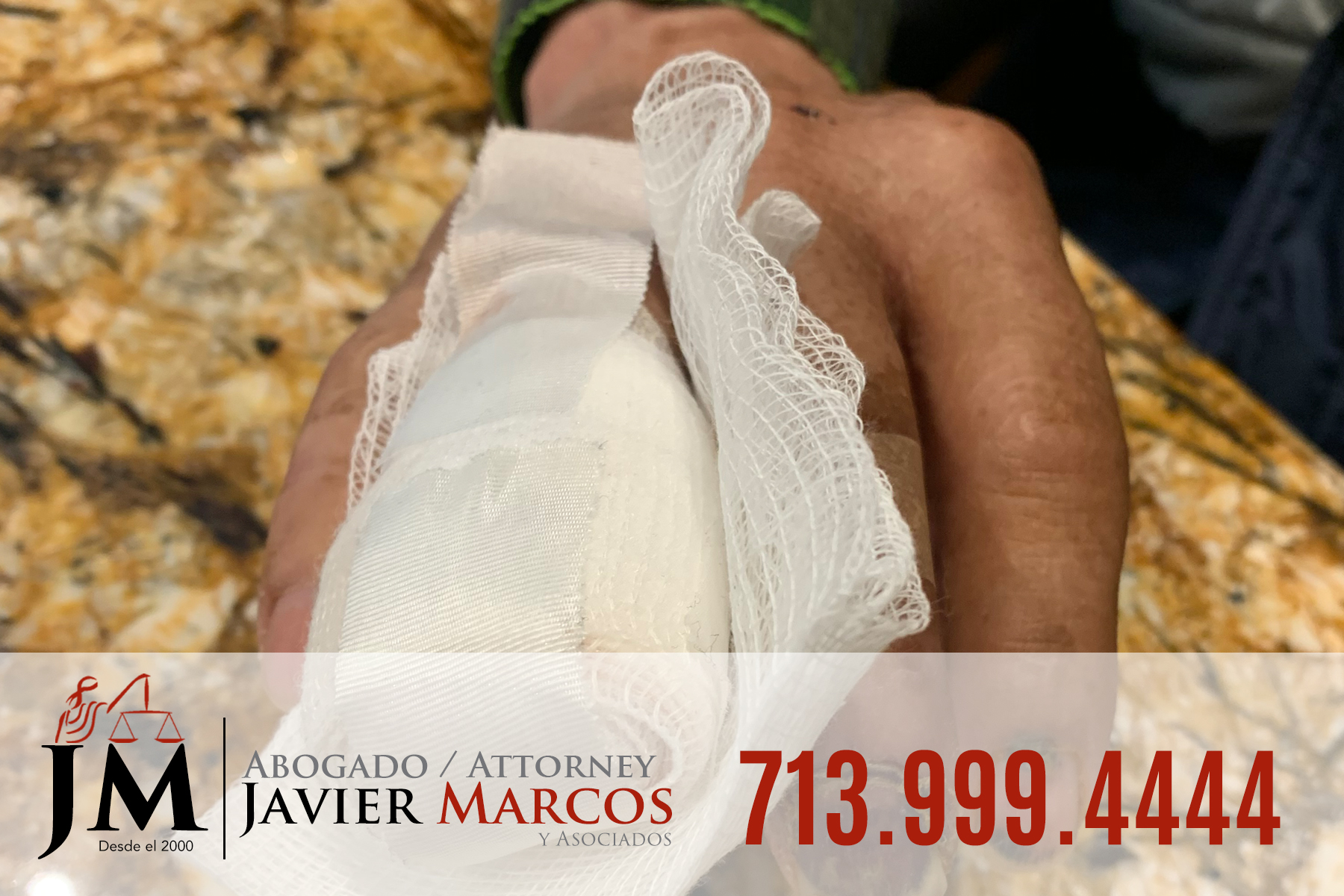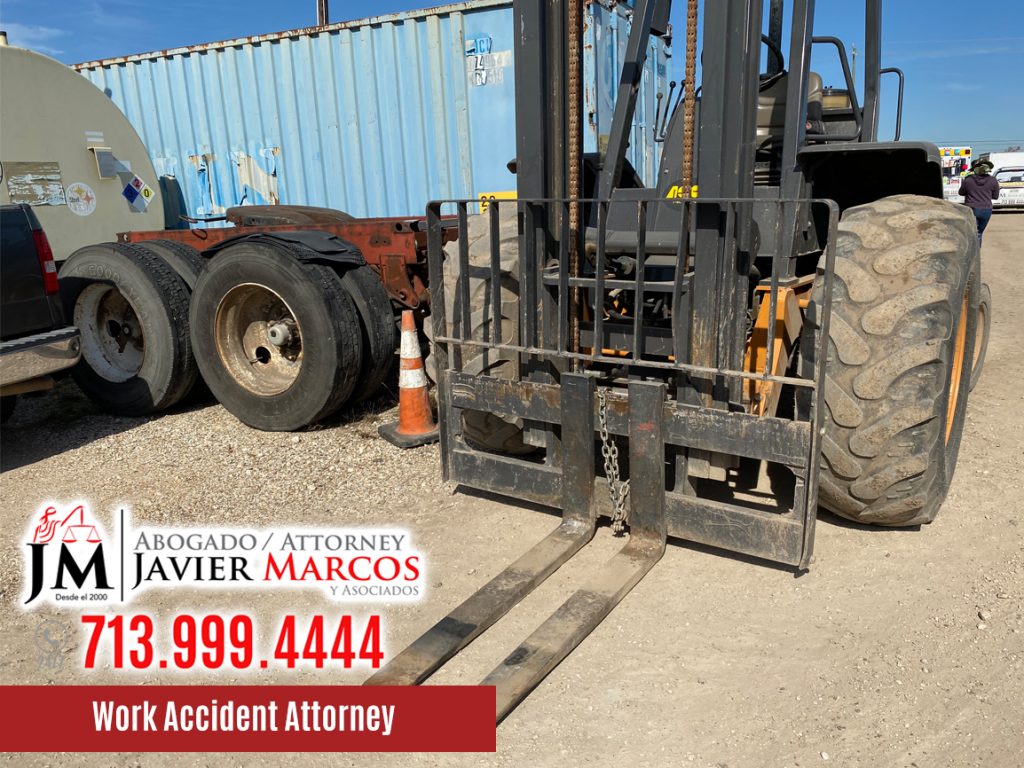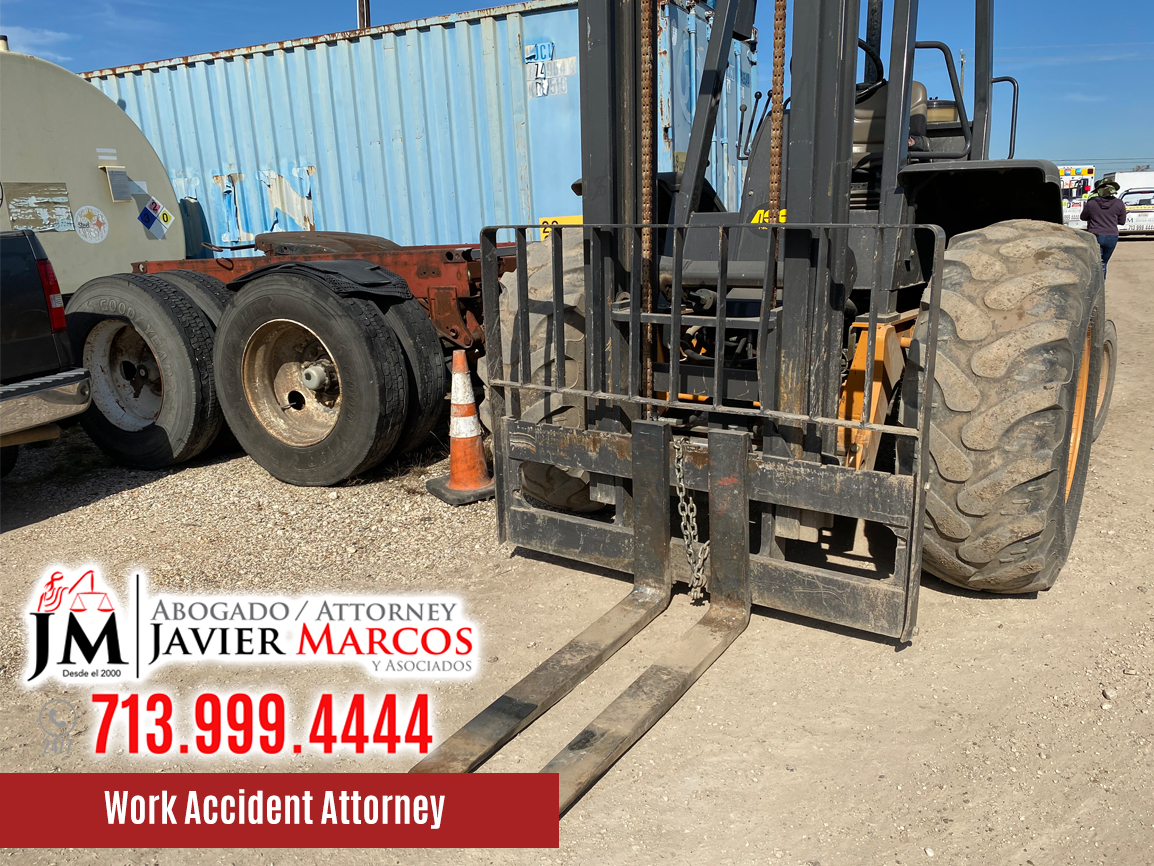 There are certain reasons or scenarios where the employers can legally fire you after you have sustained a workplace injury. Here are some of the legal reasons:
The small business can't afford to operate with the absence of the injured employee, but can't afford to hire two employees or wait for you to return to work
The position which can accommodate your work-related injury disability isn't vacant
Restructuring the workplace for accommodating a permanent or temporary disability can't be financially affordable for the employer
You don't have the physical ability that is needed to perform your job after sustaining the injuries
Your job performance isn't satisfactory even after a reasonable amount of time
In these cases, even if your employer doesn't want to, it can get difficult to accommodate the injured or disabled employee. Without any law violation or discriminatory practices, the employer has the legal right to fire you with justifiable reasons.
Steps to Take If You Are Wrongfully Fired After Sustaining Work Injuries
If your employer is discriminating against you due to your injuries, intentionally making it difficult for you to continue working, or forcing you to quit, it is essential to take action and protect your rights.
It is best to collect as much evidence as you possibly can, including any written or recorded threats, proof of workplace injury, medical records and other relevant information. Hire a workplace injury lawyer like Attorney Javier Marcos to create a case on your behalf and provide them with all the evidence.
The lawyer will further strengthen the case by collecting more evidence and talking to witnesses. You will be able to get a fair settlement for all your pain and suffering.
An accident at work is when a person suffers injuries from a sudden event caused at work or from work. A work accident can cause problems such as disability, personal injury, respiratory problems or even death.
In the State of Texas it is not necessary to have papers to file a lawsuit. If you can sue the company for a work accident even if you are undocumented. If you got hurt at work, call a work accident lawyer like Javier Marcos right away to help you with your case.
Yes. You can receive money for the work accident. Almost all injuries in the workplace can be compensated by the company of the injured employee. Apart from accidents, you must also compensate for conditions that may develop along due to employer negligence or poor working conditions. Such as heart, lung diseases, hearing and vision loss, etc.
Schedule your free video or in-person consultation today. We can come to you or come by our office.
This lawyer firm is amazing. They not only fight for your rights but do it in a professional manner and recommend you the best services possible. Javier is always willing to work with you and are responsive about your case. They're additionally very kind and supportive, while it also helps the firm being bilingual helping anyone no matter the background. They will fight for your rights no matter what, and I would highly recommend. Thank you Javier Marcos for helping me and my family.
My experience with Attorney Javier Marcos is one of the best attorneys I will ever cross. In my book I think he is the best. And that is from my heart. He helped me with within 18wheeler accident. I am so happy I came to his office. I recommend him as a truck accident attorney. I have been to other attorneys and what a difference. This firm is where to go to.
By far the best Lawyers you could find, very helpful and friendly all around. Very professional and always available when you have any questions. They truly go out of their way to give you an amazing and facilitated experience throughout your case.
I experienced nothing but the best, they kept me updated on my case and if any changes they would tell me. They made sure I got the best of care when it came to medical attention too, which was great! Isabel was an amazing case manager and was always ready to answer any questions I had about my case. 10/10 would definitely recommend them to anyone in need of an attorney!
Amazing experience and they keep you up to date with everything you need! After my accident they fought deliberately for me and even got me compensation! 100% recommended 😃 Thank you Javier Marcos and Company!
I am really thankful with Javier Marcos and his team. They actually gave me more for my case than I thought! They are really nice and the best law firm team in Houston. Thank you so much for your service and will recommend for any family who just had a car accident! Thank you so much one more time!
Javier Marcos 45 North Freeway
10700 North Fwy
Houston, TX 77037
Phone: (713) 999-4444
228 Westheimer Rd
Houston, TX 77006
Phone: (713) 999-4444
Schedule your free video or in-person consultation today. We can come to you or come by our office.