Work Accident Attorney in Houston
An experienced work accident attorney can help you get compensation for your accident. If an employee is injured at work, you have the right to file a lawsuit. Additionally, he/she is able to recover the money for pain, suffering, injuries, pay the doctor, lost wages and medical expenses. It is important that you contact as soon as the accident happens.  It is best to receive medical attention and call the accident lawyer to begin your case.
There are two types of compensation for the worker when an accident occurs at work. The first is filing a personal injury claim and the second is through company insurance; the workers compensation law. In this article we will tell you the differences between these two different compensations, and the importance of hiring a lawyer for a work accident like Javier Marcos.
Work Accident Attorney Javier Marcos
Attorney Javier Marcos is an experienced work accident lawyer. An accident can change your life in a second. Call the office 24 hours a day, we all speak English and Spanish, we can come to you, you do not have to pay anything if you do not win the case, the consultation is free and you speak personally with the lawyer.
En español:  Abogado para Accidente de Trabajo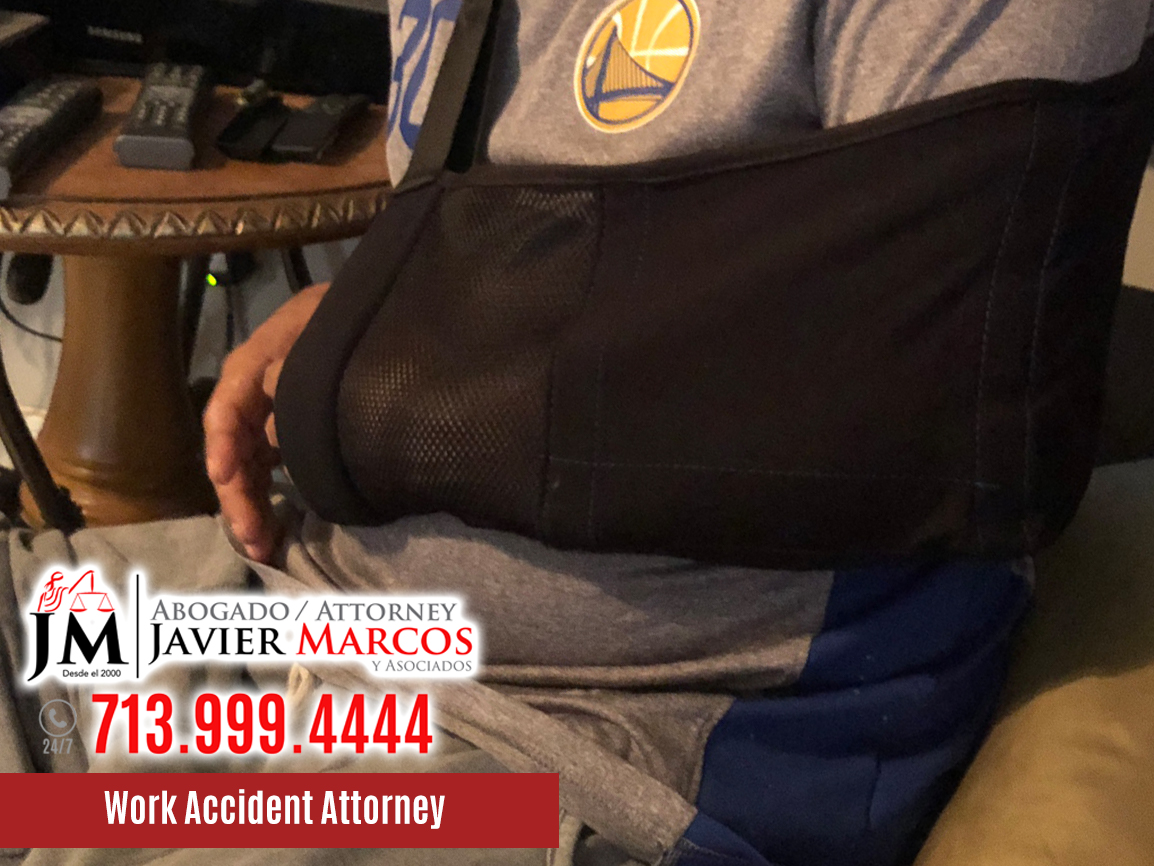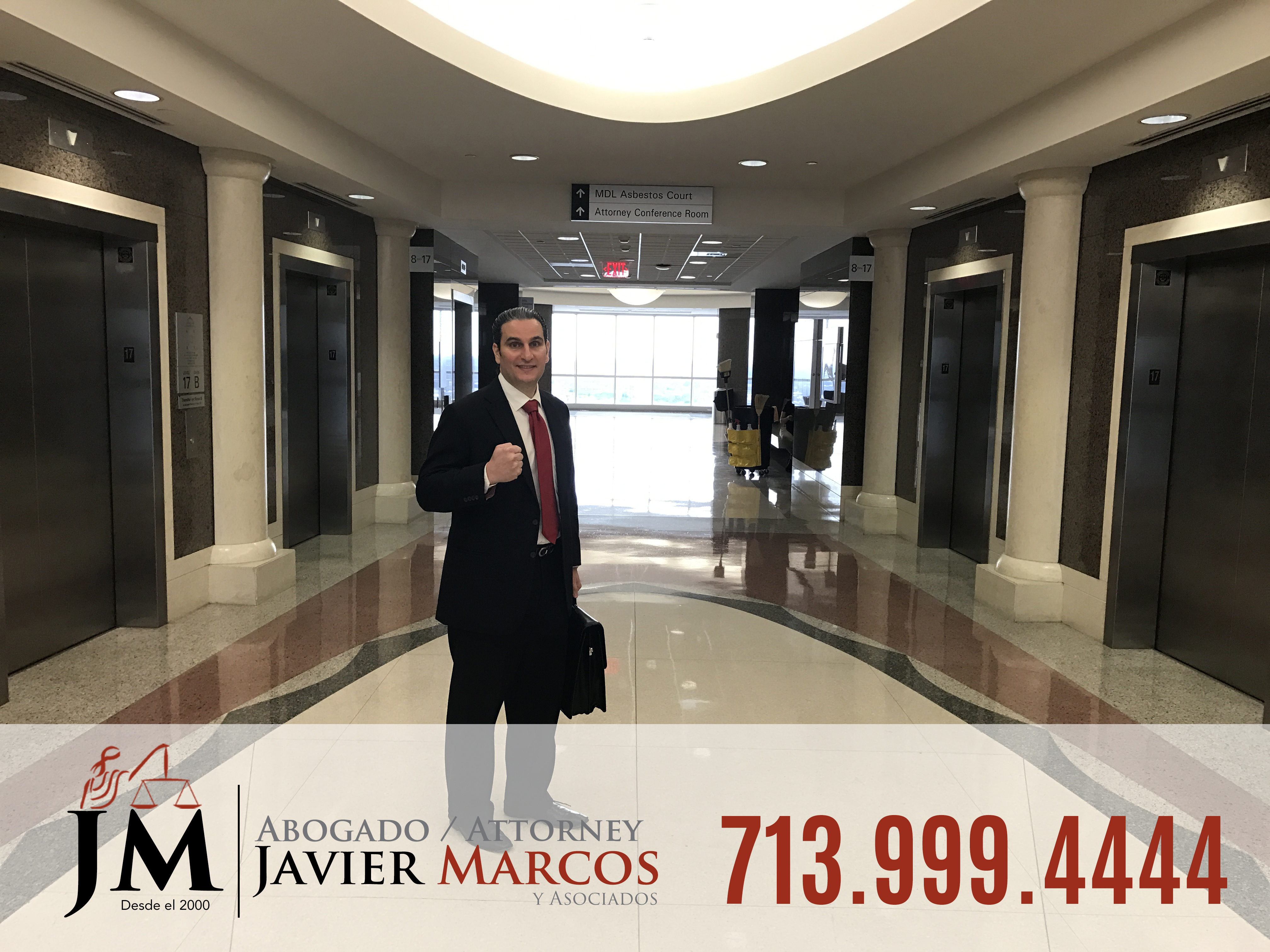 Reasons to hire a Work Accident Lawyer
1. Trained in dealing with insurance companies.
One thing you should know about insurance companies is that they have a lot of financial resources and a lot of legal resources to manage its distribution to their insurance policy holders. They decide on the goals for your case when they come across it, then and there.
They can either deny you the compensation after they evaluate the case, or they can get your settlement quickly and with the least money coming from "their" pockets. Hardly ever, is there a third option. But it is there, that option is accessible through hiring an attorney for your work accident case.  What you want to communicate about your case to the insurance companies is dealt by the attorney. They know what, when, how and where to say anything regarding your case to the insurance companies involved with it.
2. Provides Legal Advice
Work Accident Attorney Javier Marcos has spent years in this business. It is our responsibility to inform you about all your options and then ask you about where would you want to go with the case.
Personal injuries can often rely on the spoken word, which can't always be completely reliable. With detailed accounts and stories even by eye-witnesses, it can become really difficult to prove who is and who isn't at fault, at times. With a professional attorney, you'll be able to make things work in your favor with their understanding of the law as applied to your situation. Call Attorney Javier Marcos for help 24 hrs.
3. Gives you an understanding of your rights
The benefits of hiring an attorney outweigh the cost that you will have to pay for it. It saves you time and energy and lets a professional deal with the complexities of the case.
Without an attorney, you will not be able to concentrate as much on a speedy recovery and utilize your time to the fullest. Recovering smoothly is a possibility when you contact a professional attorney before the insurance companies.
es muy confiable y habla español y es muy comprometido con tus casos y es muy entregado en su trabajó
Great lawyer i recommend him
Ive had the best experience with this office! Amazing customer service! Javier Marcos really cares about ALL his clients and is the best attorney in Texas.
Es muy buen abogado. El servicio al cliente muy bueno. El abogado habla español.
There Very Professional and We've been given Exceptional services each time we use them for whatever our needs may be.. We won't use anyone but and highly recommend them for your legal services whatever it may be
Javier is a real straight shooter and works hard to get you your money. The staff are always pleasant and helpful. Highly recommended!
I recommend hiring this attorney for any personal injury matters he is a excellent attorney an his staff is very helpful and professional and caring so if you have a need for a personal injury attorney he is the man to go to, too get the most dedicated attention for your case Javier Marco's & Associates !!!
Very helpful honest lawyer. Yes I know honest and lawyer usually don't go together. Very knowledgeable in various practice areas.
Very recommended. He knows what he is doing. An attorney you can trust.
Lo recomiendo. El Abogado Javier Marcos se entiende con la gente Hispana.
El Abogado Javier Marcos es mi abogado. Siempre que quiero hablar con el esta disponible. lo recomiendo
Me parecio muy bien. Me gusta quw el abogado habla espanol. Es buena persona.
Types of Compensation for Work accidents
Can I receive money for my work accident?
Yes, you can receive money for your work accident. We call this compensation. There are two types of compensation. But you can only receive one. The first is through a "personal injury claim". And the second is when the company has its own insurance, in this case the compensation is requested thru "workers compensation". In either option, a work accident lawyer like Attorney Javier Marcos can help you. In the next section, we will announce the differences between these two types of compensation.
Personal injury claim
What is a personal injury claim? 
When suffering an accident, there are damages and guilt. The person or company with fault is responsible if someone suffered damages. If you can verify the person or company guilty of your damages, the United States Legal System will give you compensation for your losses and damages. And this is done by filing a personal injury claim, through an accident lawyer such as Attorney Javier Marcos.
By filing a "personal injury claim", the lawyer will file a lawsuit against the person or company responsible for their damages and suffering. And so, get maximum compensation for your case. As there are no workers compensation, you are more likely to receive more money than if there had been insurance.
How much time do I have to make a personal injury claim?
Each state has its time limit to file a personal injury claim. The limitation statue in Texas is 2 years since the accident occurred. The sooner you call Attorney Javier Marcos, the more likely you are to recover the maximum compensation in your case.
You have the right to:
A safe workplace.
Receive appropriate training to do your job.
Receive the appropriate equipment to do your job.
Report a wound or injury.
Report an illness.
Report an unsafe situation at workplace.
Filing a Claim against the Employer outside Worker's Compensation
In order to sue your employer under the abovementioned circumstances, you will be able to recover compensation for lost wages, medical expenses, permanent impairment (if any), as well as for punitive damages and pain and suffering. Call a work accident attorney like Javier Marcos for help.
The attorney will help you with the case. You are required to submit specific documents to start the lawsuit. Firstly, we will have to prove in court that you meet the eligibility of suing your employer. Moreover, we will have to prove that you sustained occupational illness of workplace injuries to establish the personal injury case.
It is essential that you hire an experienced work accident lawyer to help you with the case since the process is fairly complex. Proving that your employer caused you intentional harm will not be easy, but your attorney can help gather sufficient evidence to fight your case.
Workers Compensation
What is Workers Compensation? 
When employees get injured at the workplace, employers typically offer them compensation through the worker's compensation law. Since all employed individuals are either covered under state worker's compensation or federal worker's compensation in America, a typical lawsuit can't be filed for workplace injury against the employer.
But remember only Texas allows businesses not to have worker's compensation, so the company may or may not have workers compensation.
There are benefits of worker's compensation, including not having to go through a lengthy lawsuit and getting medical and monetary compensation immediately. However, there are also a few drawbacks, including not getting punitive damages.
While you can't sue your employer for pain and suffering because of worker's compensation, there are still certain cases in which you can.
When Should You Hire a Worker's Compensation Lawyer?
Complex work injury cases require expert lawyers to handle your case. Get yourself a lawyer if any complexities arise in your work injury case. The following situations call for the intervention of a lawyer:
Your Employer Denies the Worker's Compensation Claim
If your employer rejects your worker's compensation claim and is not willing to consider it, then it is best to hire a work injury lawyer. Many employers and insurance companies reject worker's compensation claims as they are confident that not many people will appeal against it. If your claim has been rejected, then you must find a good attorney to appeal against the decision and handle your case for you.
The Settlement Offered Is Not Fair
If you feel that the settlement offered to you is not fair, then you should hire a lawyer to handle your case. Many work injury cases end up in unfair settlements and not many workers do anything about it. With a lawyer by your side, you will be able to appeal against the compensation offered to you. They will help you get a fair settlement so that you can take care of your finances.
You Suffered a Permanent Disability
If the accident resulted in a total or partial permanent disability, then the employer may be required to pay you for your lost wages. Make sure you have a knowledgeable and experienced attorney by your side so that you are compensated fairly in such cases.
It is best to have an experienced worker's compensation attorney by your side in the above-mentioned cases. They will ensure that you get fair compensation and your case is handled in the best possible manner.
What are the types of accidents?
In legal terms, a personal injury refers to injuries that result from work-related accidents and that fall under the laws of work-related injuries.
Some examples of accidents at work are as follows:
Scaffolding accidents.
Trucking accidents.
Backhoe accidents.
Machinery accidents.
Forklift accidents.
Crane accidents.
Slip and falls.
Physical disability.
Electrocution.
Impacts with objects.
Head injuries.
Back injuries.
Misuse of tools and equipment.
Burn injury.
Injuries sustained from repetitive movements.
OSHA violations (Occupational Safety and Health Administration). Lin: https://www.osha.gov/
And others that are not accidents like mesotelioma…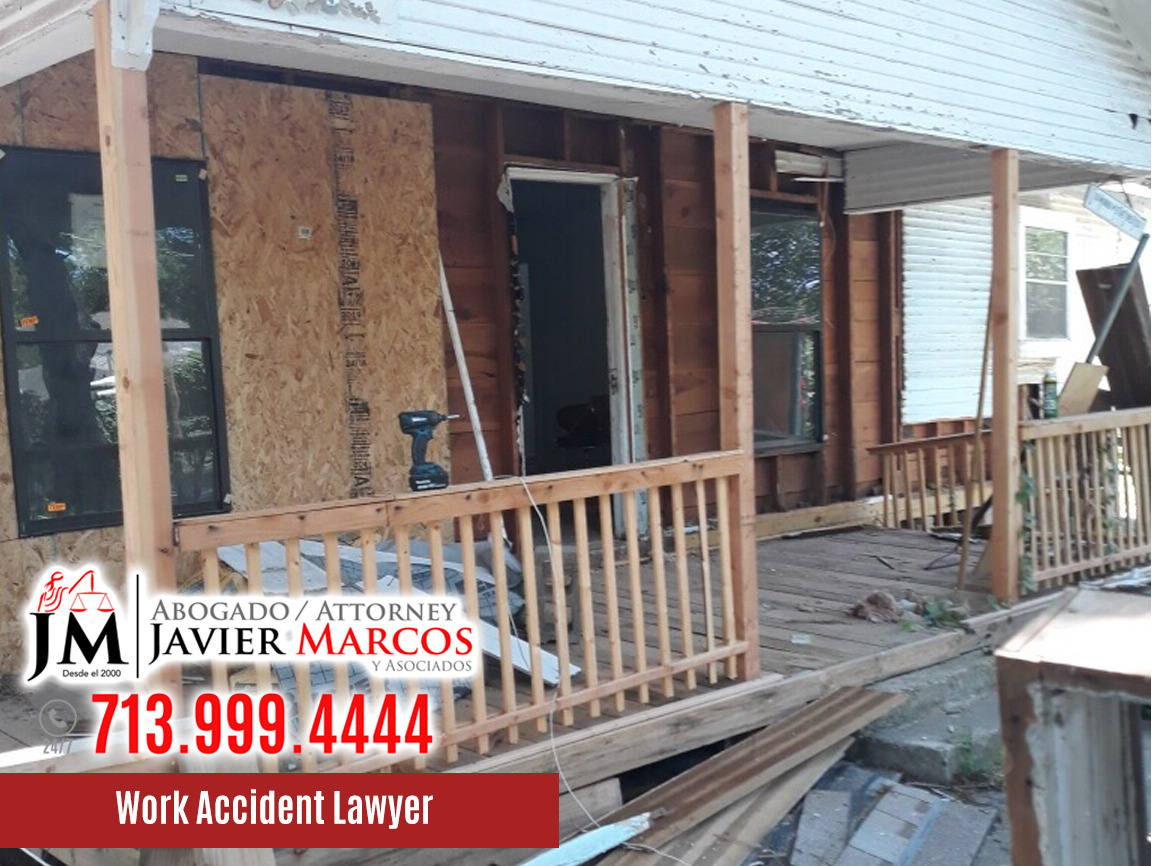 When Can You Sue Your Employer?
You can sue your employer under the following two circumstances:
The employer intentionally caused you harm: if your employer took certain actions with the direct and specific intent to harm you, then they can be sued for intentional harm. For instance, your boss loses his temper and hits you. Keep in mind; this certainly doesn't include the employer's negligence towards your safety and health. Negligence isn't intentional harm and therefore, is covered under the worker's compensation act.
The employer doesn't have worker's compensation insurance or if it is insufficient: Only Texas allows businesses not to have worker's compensation, but every other state makes it a legal obligation for all employers to have worker's compensation insurance, and that too in a sufficient amount. If your employer has insufficient or no worker's compensation insurance, then you can sue them.
You suffered an accident while you where working: if you suffered an accident, you can recover compensation for lost wages, medical expenses, permanent impediments (if any), as well as punitive damages, pain and suffering. Just call an accident lawyer like Javier Marcos to help you with your case.
In case your work injury claim gets denied, you still can't sue your employer. You will have to file for an appeal instead. But for best results, it is better to call a work accident attorney like Attorney Javier Marcos
Getting Fired after a Work Injury
Majority of the states have laws that forbid employers to fire their employees only because they sustained injuries at work and filed for a worker's compensation claim. However, it is possible for the employer to let go of the employee if their injuries prevents them from doing their job responsibilities.
According to the Americans with Disabilities Act, (link https://www.ada.gov/),  the employer is first legally obliged to provide reasonable accommodations to make it easy for the injured employee to work. For instance, modifying the work schedule, restructuring the job goals, offering equipment that could help with disabilities, or changing department as per the injured employee's qualifications and experience.
However, "reasonable" means accommodations that can easily be adjusted without affecting the operations and budget of the employer too much. Generally, bigger organizations are expected to make more accommodations for the injured employee as compared to small-sized businesses.
In some cases, the employer prefer not to make the accommodations requested by the injured employee and might resort to harassment and pressuring the employee to quit. In such cases, you have every right to file a case against the employee with the help of an experienced workplace injury lawyer.
Legal Reasons Your Employer Can Fire You after Work Injury
There are certain reasons or scenarios where the employers can legally fire you after you have sustained a workplace injury. Here are some of the legal reasons:
The small business can't afford to operate with the absence of the injured employee, but can't afford to hire two employees or wait for you to return to work
The position which can accommodate your work-related injury disability isn't vacant
Restructuring the workplace for accommodating a permanent or temporary disability can't be financially affordable for the employer
You don't have the physical ability that is needed to perform your job after sustaining the injuries
Your job performance isn't satisfactory even after a reasonable amount of time
In these cases, even if your employer doesn't want to, it can get difficult to accommodate the injured or disabled employee. Without any law violation or discriminatory practices, the employer has the legal right to fire you with justifiable reasons.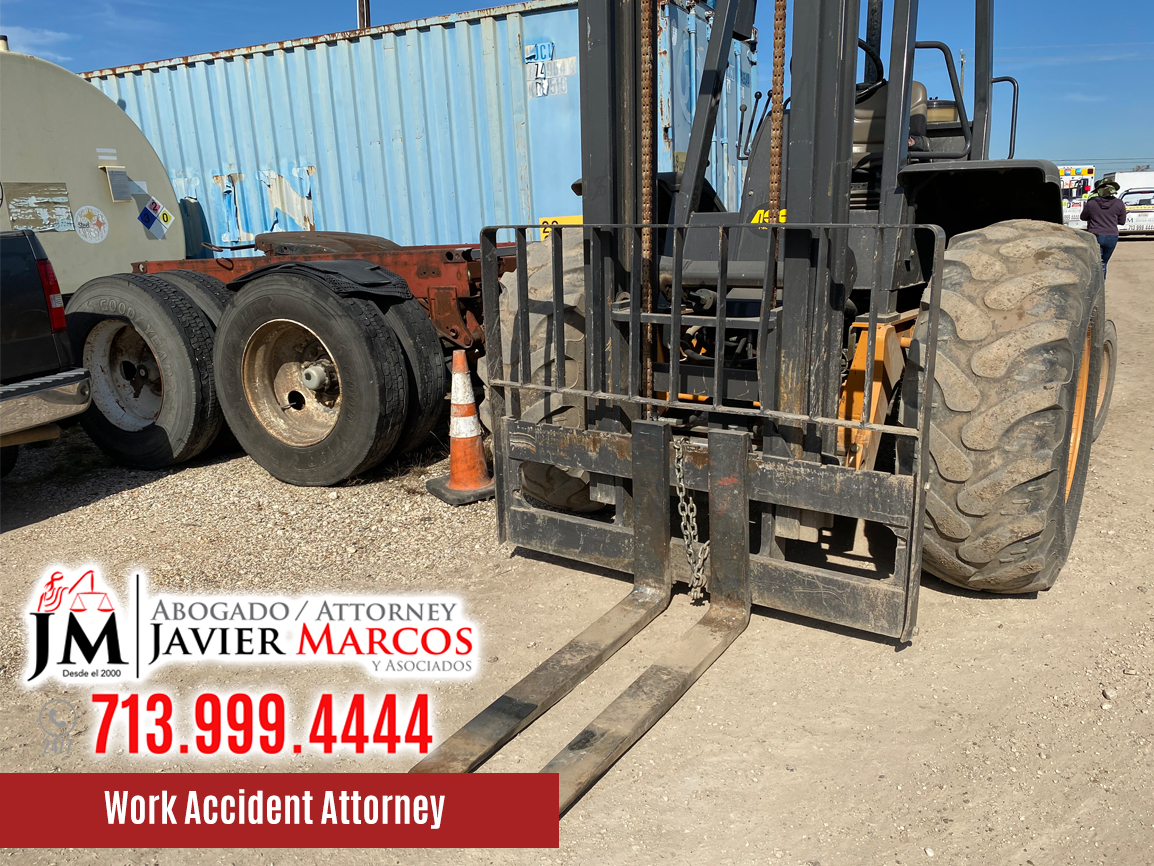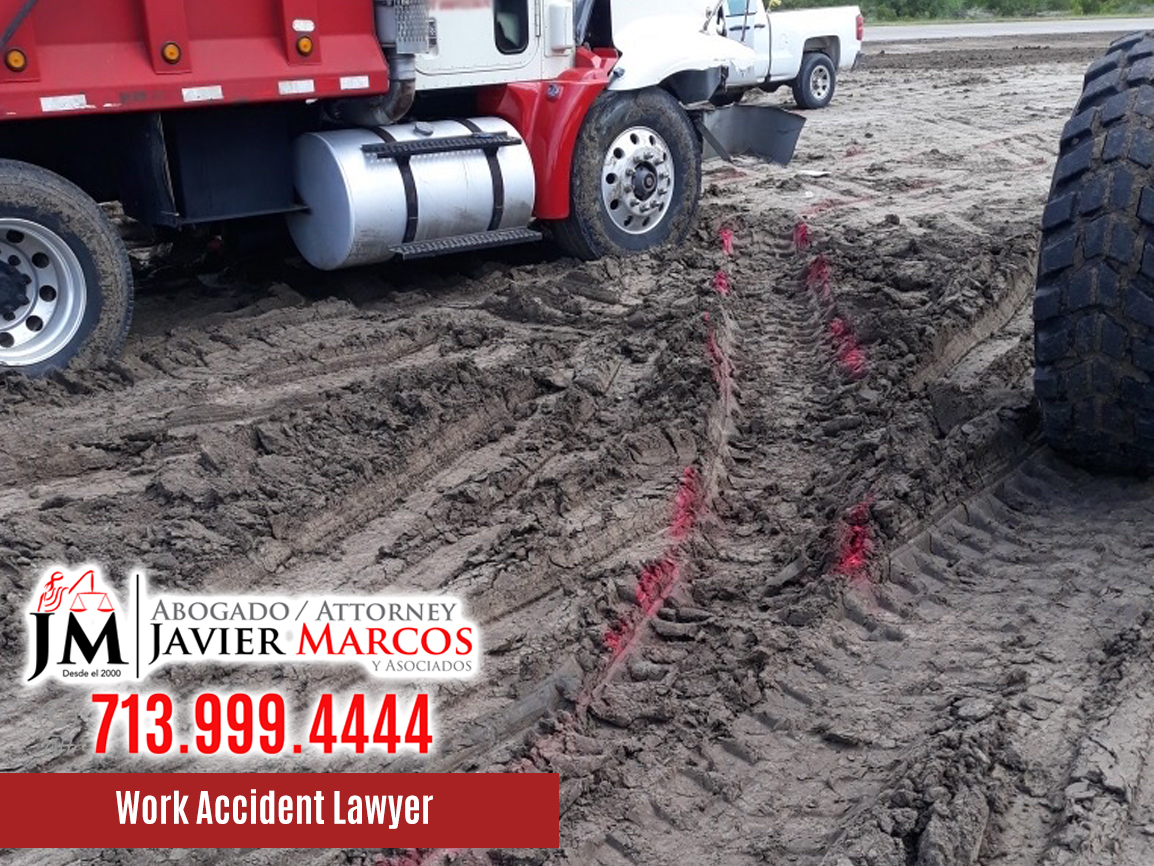 Steps to Take If You Are Wrongfully Fired After Sustaining Work Injuries
If your employer is discriminating against you due to your injuries, intentionally making it difficult for you to continue working, or forcing you to quit, it is essential to take action and protect your rights.
It is best to collect as much evidence as you possibly can, including any written or recorded threats, proof of workplace injury, medical records and other relevant information. Hire a workplace injury lawyer like Attorney Javier Marcos to create a case on your behalf and provide them with all the evidence.
The lawyer will further strengthen the case by collecting more evidence and talking to witnesses. You will be able to get a fair settlement for all your pain and suffering.
If you've suffered an accident, you have a right to file a lawsuit to recover your losses, medical expenses, treatment, pain & suffering, lost wages, inability to work or function, property damages, and others. If Spanish is your first language, do not worry, Attorney Javier Marcos is fluent in Spanish and everybody in the office speaks Spanish fluently and are available 24 hrs a day, seven days a week.
It's important that you call attorney Javier Marcos as soon as possible so that you can start your medical treatment, improve your legal position, preserve evidence, and learn your rights.
Attorney Free Consultation,  receive money for your accident, its ok if you do not have any papers, we all speak Spanish, you do not have to pay anything unless we win the case, speak directly with Attorney Javier Marcos, receive medical attention at no cost, WE GO TO YOU 24 HRS. A DAY SEVEN DAYS A WEEK.  Your information is 100% confidential and we'll visit the accident site, your home, or the hospital.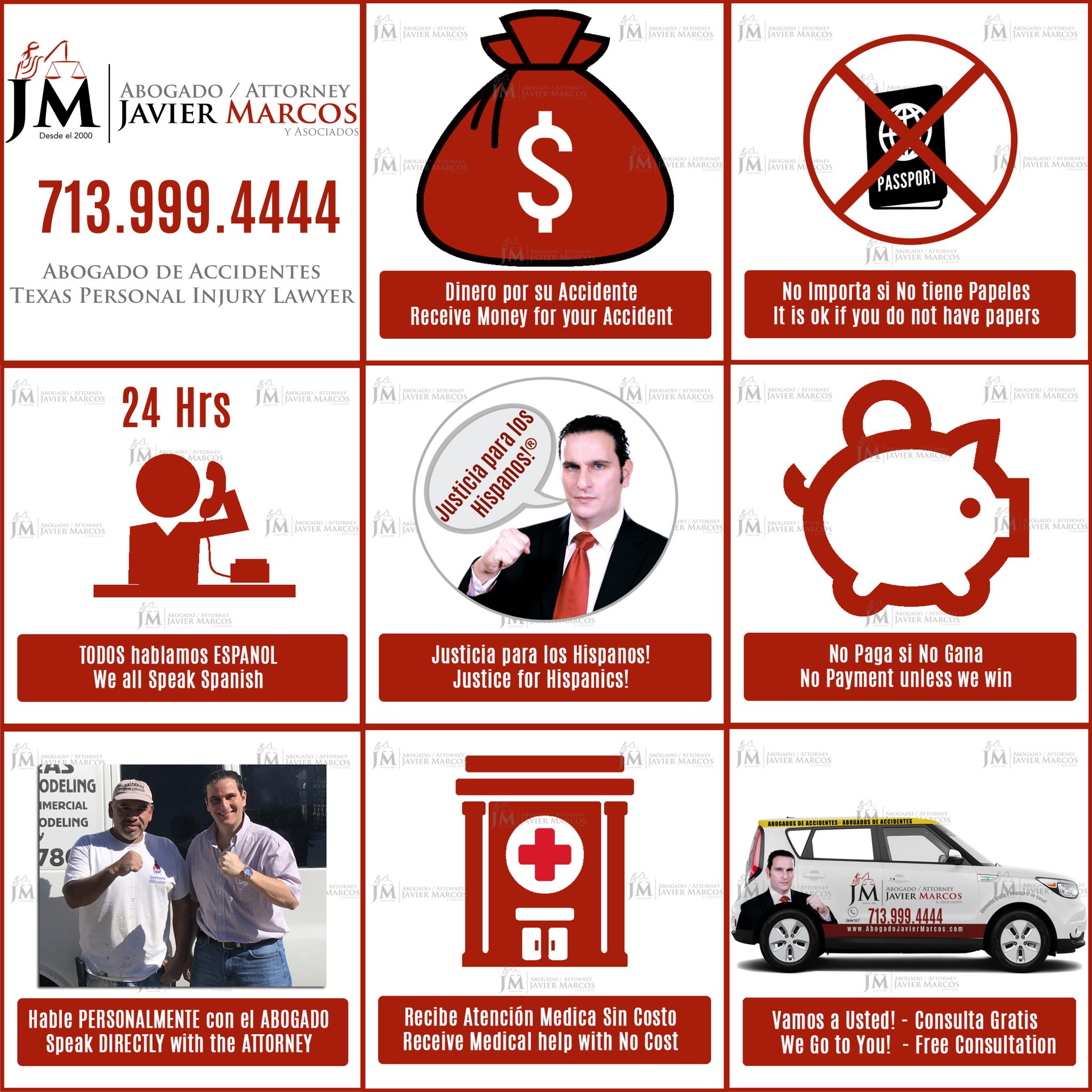 webadmin
The reason behind most of the road accidents that take place is fairly common: negligent driving. Everyone knows that this is wrong, but still people continue to exhibit negligent behaviors while driving, leading to more and [...]
webadmin
More often than not, the last thing you care about after getting into a car accident is thinking who was behind the wheel. You just want the compensation for any injuries or damages caused by [...]
webadmin
The holiday season is finally upon us. It is time to celebrate with family and friends, attend gatherings, or head off on vacation. This also often means traveling on rain covered roads and highways with [...]
What is a work accident?
An accident at work is when a person suffers injuries from a sudden event caused at work or from work. A work accident can cause problems such as disability, personal injury, respiratory problems or even death.
Undocumented and suffered an accident at work?
In the State of Texas it is not necessary to have papers to file a lawsuit. If you can sue the company for a work accident even if you are undocumented. If you got hurt at work, call a work accident lawyer like Javier Marcos right away to help you with your case.
Can I receive money for my work accident?
Yes. You can receive money for the work accident. Almost all injuries in the workplace can be compensated by the company of the injured employee. Apart from accidents, you must also compensate for conditions that may develop along due to employer negligence or poor working conditions. Such as heart, lung diseases, hearing and vision loss, etc.