Latino Explosion Accident Attorney in Houston Texas
An explosion can occur almost anywhere but most often occur at places of business and especially in industrial settings such as refineries and chemical plants.
Explosions can severely injure or kill workers and bystanders as well as cause significant property damage.  If you or a loved one has been hurt or killed in an explosion, or if your property has been damaged, speak to Attorney Javier Marcos.  Whether you are an employee or civilian that was at the facility or living near by, Attorney Javier Marcos can help you determine if you have a case to receive compensation for your losses.
Why hire a Houston Explosion Accident Lawyer?
In order to file a successful claim against a company that experienced an explosion, you must prove that the company breached their duty of care which requires them to have a process in place to keep up proper maintenance and safety precautions for any hazardous materials that may lead to an explosion.
You must also prove that the company breached that duty as a result of negligence or failure to act on a known danger.  Finally, you must show that your injuries or property loss was a direct result of that breach of duty.  This may seem like a simple task but companies retain large insurance companies whose main job is to minimize exposure and find ways to divert blame and fault.  Retaining an experienced explosions accident attorney like Attorney Javier Marcos will ensure that you have proper representation to work through all the complex legal issues and build a strong case for you.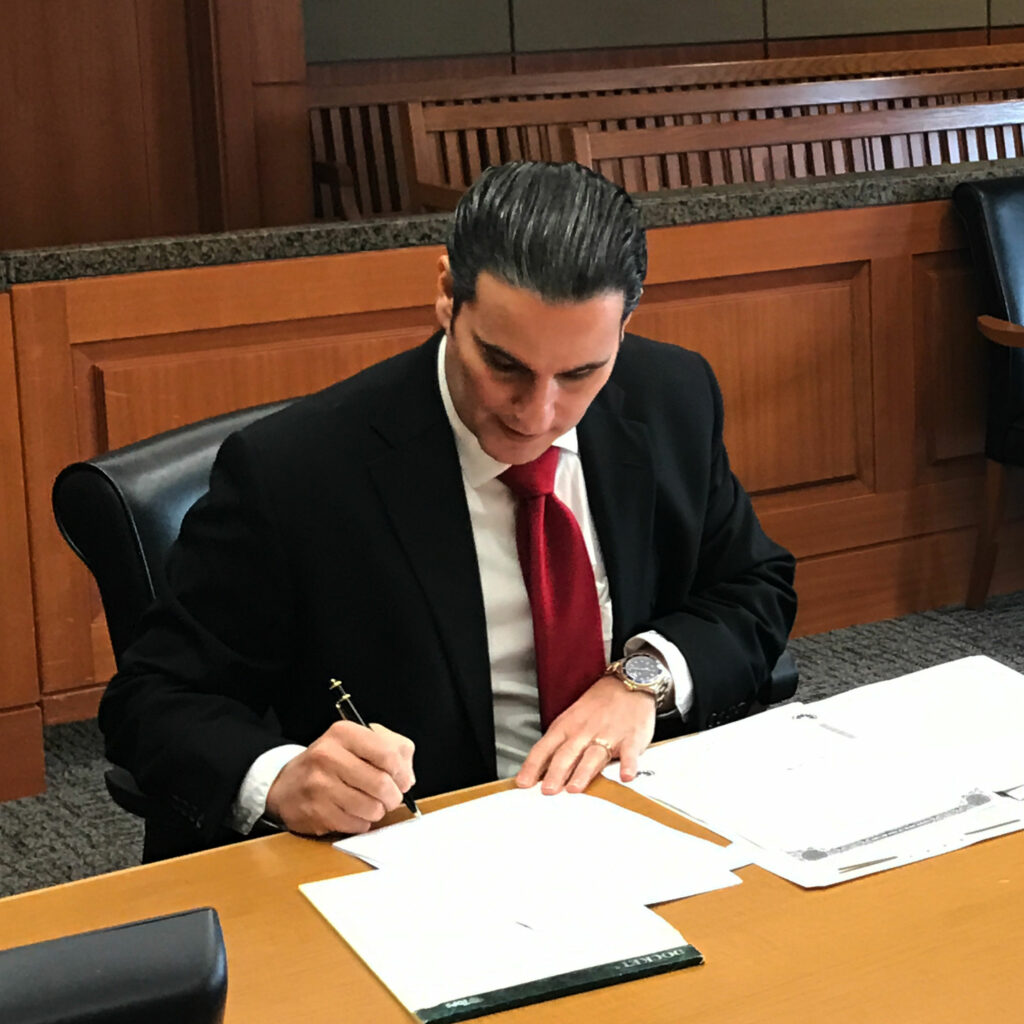 What does an explosion accident lawyer do?
Every explosion accident is unique with many moving parts.  Attorney Javier Marcos offers the following:
Free consultations 24 hrs.
You don't pay if you don't win the case.
Proper investigation of the case
Gathering of evidence to build your case
For more information about our costs and services when involved in an explosion accident, do click in Our costs page.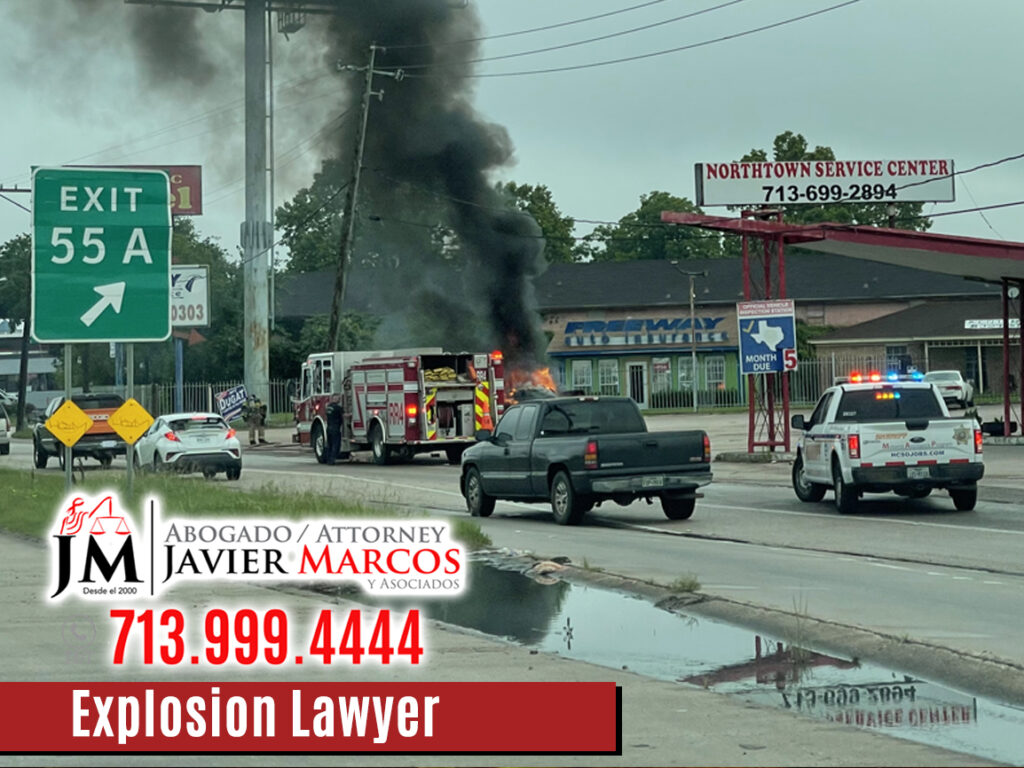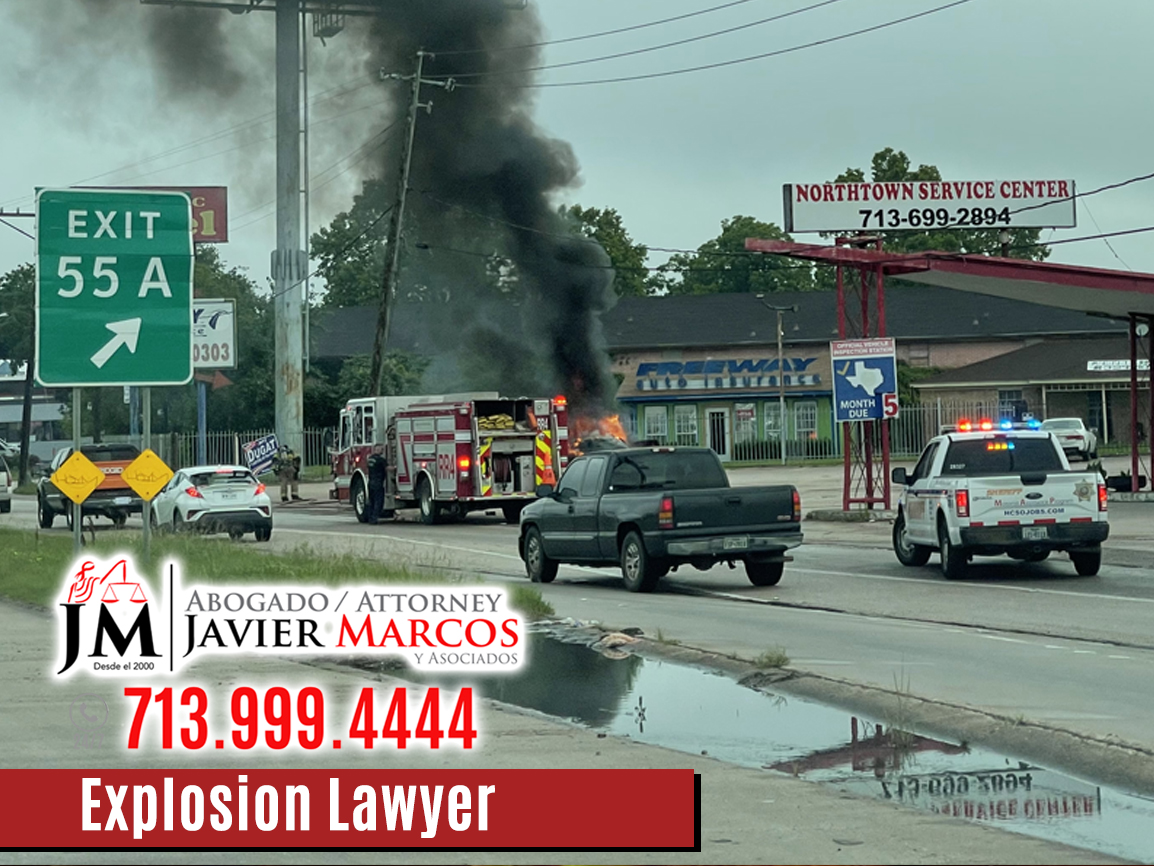 What to do in the event you are injured or suffered loss from an explosion accident
DO NOT talk to an insurance adjuster
Attorney Javier Marcos will talk to any insurance adjuster or company representative on your behalf.  Many times, an insurance adjuster may try and get a statement from you or offer you a quick settlement amount to absolve the company from further liability.  It's best to let an experienced attorney correspond with these people and let you know what your options are.
Get medical attention and document your injuries
If you have been injured, seek medical attention.  Even if you do not think you are injured badly, its important that you are assessed by a medical professional.  When it comes to explosions, especially those that involve chemical agents, the damages may not present themselves initially.
Document and take photos of everything
Try to take photos of the incident if possible.  Get names of witnesses and write notes about the situation and what you see.
Contact Javier Marcos, an experienced accident attorney
Not all personal injury lawyers are the same.  When it comes to fighting insurance companies and chemical companies, an attorney needs resources and experience to keep the case going.  Especially in cases with severe injuries or death.  Most cases maybe settled out of court but some may need to go to trial.  You need an attorney with the knowledge, resources and resolve to get you the most compensation possible.
Do I need to Hire an Explosion Accident Attorney in Houston?
You need a legal advocate fighting on your side.  Studies have shown that people who have hired an experienced personal injury attorney typically receive up to 40% more compensation than those that go it alone and trust the insurance companies.
Workplace explosions and accidents in general open up a big area of laws and regulations.  Many government agencies get involved to track and document injuries and losses.  Insurance companies are expected and have perfected ways to minimize financial losses through diverting fault and other tactics.  An experienced explosions accident lawyer can help you through all the legal maneuverings by speaking on your behalf to the insurance companies and investigators, conducting their own investigations to help build a strong case for you.  Working through all your losses, pain, suffering, and disabilities to maximize your compensation.
What are Common Causes of Explosion Accidents in Houston?
Explosions can occur in many places of business.  Chemical plant and refinery accidents are common in Houston and surrounding areas due to the Ship Channel and Houston being on of the largest oil and gas cities in the world.  Because of the damage an explosion can create, OSHA and other regulating bodies have may laws and rules when it comes to explosive materials but accidents still happen.  Here are some of the main reasons:
Improper storage
Old equipment
Poorly maintained equipment
Faulty equipment
Equipment failure
Employee negligence
Failure to follow safety guidelines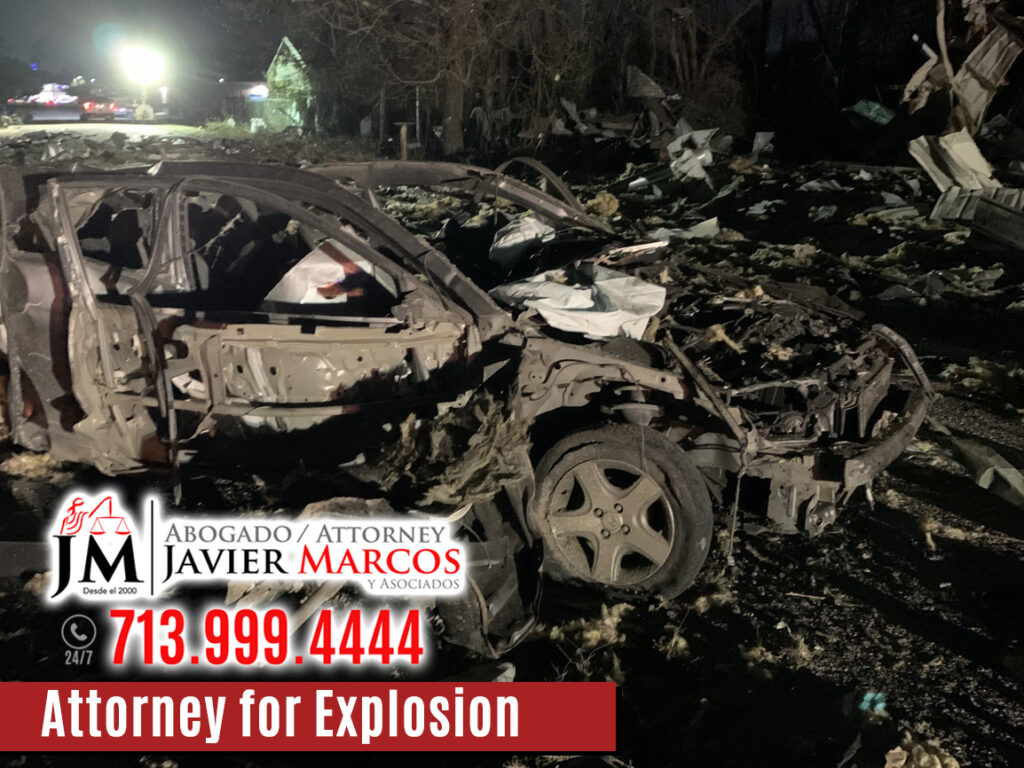 Common Types of Injuries in Explosion Accidents
Explosion accidents can result in serious injuries and death.  These injuries include:
Severe burns
Internal organ damage
Fractured bones
Concussions and head trauma
Health issues from chemical exposure
Long term or permanent disabilities
Frequently Asked Explosion Accident Questions
Attorney Javier Marcos and his experienced legal team will will gather all documents related to the accident.  They will get copies of accident reports, medical reports, safety reports and all documentation related to your accident.  They will interview witnesses and company employees and supervisors with knowledge of the area in which the explosion took place.  Attorney Javier Marcos will find out why the explosion happened and who was at fault.
Most chemicals are by nature dangerous to your health.  Exposure by explosion would cause burn injuries, internal injuries and severe trauma as well as temporary or long term health issues and disabilities.
There are many factors that are considered when determining an amount of compensation that your attorney will ask for in a case.  Much is determined by the extent of your injuries, how long they will last, if your injuries are long term or permanent or the extent of your loss.  Be assured that Attorney Javier Marcos is an experienced personal injury and will know all the compensation that you are owed and will fight on your behalf to get you full damages awarded.
Schedule your free video or in-person consultation today. We can come to you or come by our office.
This lawyer firm is amazing. They not only fight for your rights but do it in a professional manner and recommend you the best services possible. Javier is always willing to work with you and are responsive about your case. They're additionally very kind and supportive, while it also helps the firm being bilingual helping anyone no matter the background. They will fight for your rights no matter what, and I would highly recommend. Thank you Javier Marcos for helping me and my family.
My experience with Attorney Javier Marcos is one of the best attorneys I will ever cross. In my book I think he is the best. And that is from my heart. He helped me with within 18wheeler accident. I am so happy I came to his office. I recommend him as a truck accident attorney. I have been to other attorneys and what a difference. This firm is where to go to.
By far the best Lawyers you could find, very helpful and friendly all around. Very professional and always available when you have any questions. They truly go out of their way to give you an amazing and facilitated experience throughout your case.
I experienced nothing but the best, they kept me updated on my case and if any changes they would tell me. They made sure I got the best of care when it came to medical attention too, which was great! Isabel was an amazing case manager and was always ready to answer any questions I had about my case. 10/10 would definitely recommend them to anyone in need of an attorney!
Amazing experience and they keep you up to date with everything you need! After my accident they fought deliberately for me and even got me compensation! 100% recommended 😃 Thank you Javier Marcos and Company!
I am really thankful with Javier Marcos and his team. They actually gave me more for my case than I thought! They are really nice and the best law firm team in Houston. Thank you so much for your service and will recommend for any family who just had a car accident! Thank you so much one more time!
Javier Marcos 45 North Freeway
10700 North Fwy
Houston, TX 77037
Phone: (713) 999-4444
228 Westheimer Rd
Houston, TX 77006
Phone: (713) 999-4444
Schedule your free video or in-person consultation today. We can come to you or come by our office.