Houston is the 4the largest city in the United States.
Commercial trucks and 18 Wheelers drive on Houston highways daily.
They provide the city and the state with supplies, equipment, food, services, refreshments, and merchandise.
Accidents with an 18 Wheeler are the main cause of death and injury in the United States.
You need a truck accident attorney with a lot of experience and knowledge to defend your rights. The Truck Accident Attorney Javier Marcos is ready to help you 24/7.
Injury/ Death of a family member in an 18 Wheeler accident?
You should call the office as soon as possible.
Our office is open 24 hours every day of the year.
Call now 713-999-4444 / 1(800) 444-8118.
2. Don't talk with the insurance.
You need to get immediate medical attention to diagnose your condition and avoid it getting worse
Obtain the information of how the accident happened.
Obtain the police report.
See what damage the vehicle suffered in the accident.
Obtain photographs of the accident.
Obtain the "Black box".  This is a box installed in many 18 Wheelers and commercial trucks.  It's a box that saves the hours of operation of the 18 Wheeler and when it was out of service, the speed at certain times, arrival at and departure from different destinations, when cruise control was on or off; as well as, will tell you when the 18 Wheeler was in danger and what the reaction to correct the danger was.
Driver history, if he/she has used alcohol or drugs.
Investigate the 18 Wheeler driver's activities on the GPS system.
Obtain receipts and bills of lading.
Obtain maintenance records from the 18 Wheeler or commercial truck.
Examine the company records of 18 Wheeler or commercial truck.
For all the previous reasons, it's necessary that you call the office of Truck Accident Attorney Javier Marcos as soon as an accident happens.
Why do accidents with 18 Wheelers happen?
The effects of alcohol or drugs.
18 Wheeler brake failure.
Sudden mechanical failure.
For disobeying traffic control devices.
Your Call is Important
If you've suffered an accident, you have a right to file a lawsuit to recover your losses, medical expenses, treatment, pain & suffering, lost wages, inability to work or function, property damages, and others.
It's important that you quickly call Truck Accident Attorney Javier Marcos & Associates so that you can commence your medical treatment, do not worsen your legal position, preserve evidence, and learn your rights.
Attorney Free Consultation is provided by Truck Accident Attorney Javier Marcos and Associates, your information is 100% confidential and we'll visit the accident site, your home, or the hospital.
If you need a truck accident attorney, personal injury lawyer, auto accident attorney, motorcycle accident lawyer, road rage attorney, work accident attorney, construction accident attorney, bicycle accident lawyer, maritime accident lawyer, jones act attorney, explosion attorney, burn injury lawyer, chemical exposure attorney, dog bite lawyer, liens in construction lawyer, construction liens attorney, criminal defense attorney or a litigation attorney.
FREE CASE EVALUATION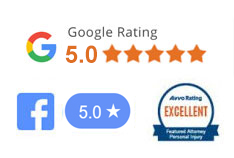 If you have suffered an accident you have the right to file a claim to cover your losses, medical expenses and carry out your treatment. And for this, you will need a  accident attorney. You can count on Attorney Javier Marcos 24 hours.
It is important that you call Attorney Javier Marcos as soon as possible so that you can immediately begin your medical treatment, defend yourself, not put your legal situation at risk, keep the necessary evidence and know your rights.
Free Consultation, receive money for your accident, it does not matter if you do not have papers, here we all speak Spanish. You do not have to pay anything if you do not win the case, you can speak directly with Attorney Javier Marcos in Spanish, receive medical attention without cost, and we WILL GO TO YOU 24 hours a day.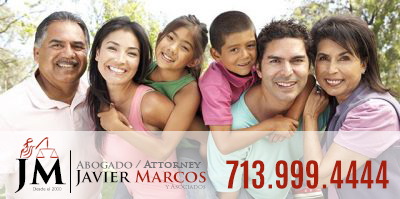 5 stars! Best law firm in Houston! Javier Marcos and his team took care of me when I was hit by a drunk driver. They made it so easy for me while I recover from this accident. I am so thankful for them! If you are looking for a attorney don't hesitate, this is your guy!
Words can not Express my gratitude towards Marcos and his staff! Each one of them provided exceptional customer service. Goes above and beyond. I'm so glad I had a such an awesome experience. I highly recommend Javier Marcos to be anyone's representative. Stop doing research on any other lawyer. Choose Javier and his staff to take care of you. They are very caring and compassionate team. YOU WILL NOT REGRET CHOOSING THEM!
Javier Marcos is an incredible attorney. I have known him over 14 years and have used him on multiple occasions for both personal and business litigation. On EVERY occasion, he was not only successful, but exceeded my expectations, winning me more money than expected or utterly defeating my opponents and putting them in their place!