Medical Malpractice Attorney in Houston Texas
Houston is home to The Medical Center, one of the largest concentrations of medical services in the United States. According to the Journal of Patient Safety, medical malpractice is the third leading cause of death in America. Over 195,000 people die in hospitals because of preventable mistakes. Many people think their failing health caused many deaths during treatment so only about 2% of medical malpractice cases file a lawsuit.
Medical malpractice can be a complex and difficult case to prove, but the Attorney Javier Marcos is here to help patients that have suffered and possibly died due to negligent and inappropriate actions by medical professionals. If you or a loved one has been severely affected by health issues after being treated by a doctor or medical professional, contact Attorney Javier Marcos to see if you have a medical malpractice case.
Attorney Javier Marcos
Attorney Javier Marcos is an injury lawyer in Houston that speaks Spanish. He can help you in your medical malpractice case 24 hours a day. Offering free consultation, we go to you wherever you are, you can call 24 hours a day, visit the doctor at no cost, speak personally with the lawyer and the best customer service. Try not to talk to the insurance company, as they will try to give you the minimum amount of money. Let the Attorney Javier Marcos talk to the insurance company.
Ver en español: https://www.abogadojaviermarcos.com/abogado-de-negligencia-medica/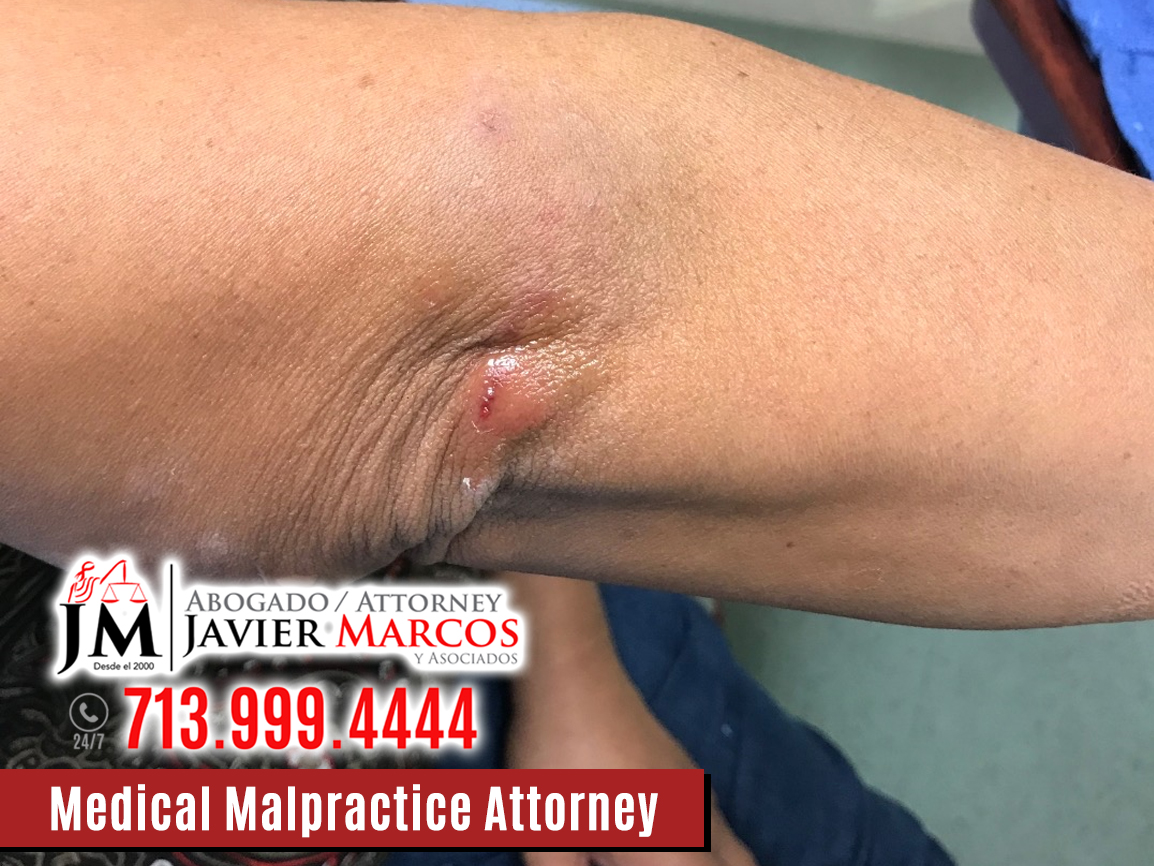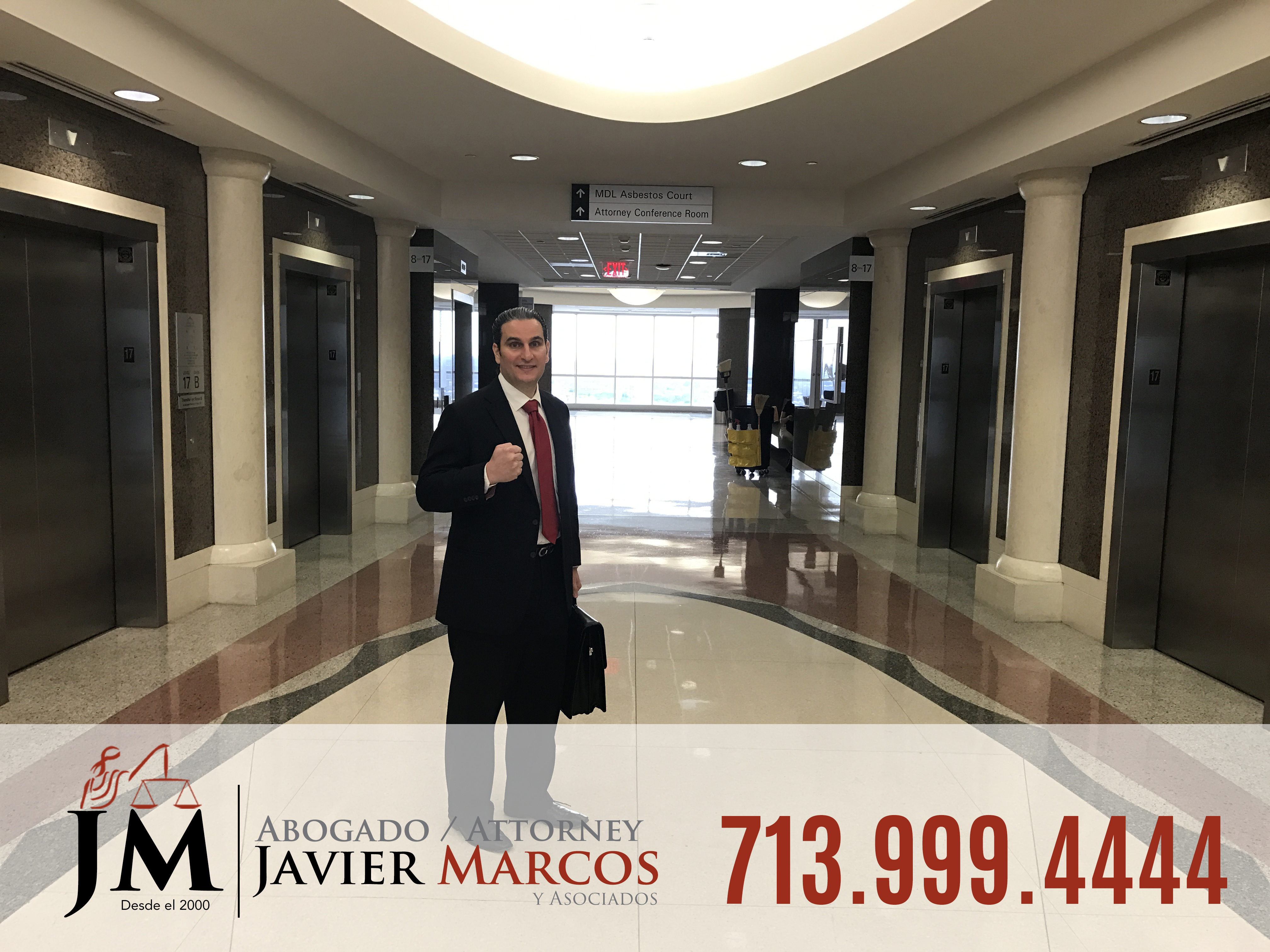 Why should you hire a Houston Medical Malpractice Lawyer?
Attorney Javier Marcos  knows that motorcyclists have the same right to be on the road as any other driver.
Attorney Javier Marcos has helped thousands of victims of personal injury in Houston and around Texas. He understands personal injury law especially as it pertains to medical malpractice. Even though medical malpractice is a common occurrence and misdiagnosis can lead to significant personal injuries, many do not think they can file a lawsuit because they trust the doctor or hospital, but the fact is that mistakes and errors happen often, and they should be held accountable. Attorney Javier has the resources, experience, and knowledge to give your case strong representation and the best chance to get compensated for your pain and suffering due to medical malpractice.
es muy confiable y habla español y es muy comprometido con tus casos y es muy entregado en su trabajó
Great lawyer i recommend him
Ive had the best experience with this office! Amazing customer service! Javier Marcos really cares about ALL his clients and is the best attorney in Texas.
Es muy buen abogado. El servicio al cliente muy bueno. El abogado habla español.
There Very Professional and We've been given Exceptional services each time we use them for whatever our needs may be.. We won't use anyone but and highly recommend them for your legal services whatever it may be
Javier is a real straight shooter and works hard to get you your money. The staff are always pleasant and helpful. Highly recommended!
I recommend hiring this attorney for any personal injury matters he is a excellent attorney an his staff is very helpful and professional and caring so if you have a need for a personal injury attorney he is the man to go to, too get the most dedicated attention for your case Javier Marco's & Associates !!!
Very helpful honest lawyer. Yes I know honest and lawyer usually don't go together. Very knowledgeable in various practice areas.
Very recommended. He knows what he is doing. An attorney you can trust.
Lo recomiendo. El Abogado Javier Marcos se entiende con la gente Hispana.
El Abogado Javier Marcos es mi abogado. Siempre que quiero hablar con el esta disponible. lo recomiendo
Me parecio muy bien. Me gusta quw el abogado habla espanol. Es buena persona.
Common Types of Medical Malpractice
As we have stated before, medical malpractice is very common in the United States. The most common preventable medical errors consist of the following:
Misdiagnosis – This is the most common medical mistake and unfortunately heart attacks and cancer are the most conditions that are missed. A failure to diagnose serious medical conditions can lead to severe injuries, death, and long-term consequences. In many cases where it seems a doctor is not relieving your medical conditions; a second opinion may be needed.

Surgical Errors – Surgical errors are another common medical mistake and often goes undetected for long periods of time. Errors include the wrong surgery, the wrong site is operated on, and in some cases, surgery items have been left inside the body. Of course, surgical errors are usually not detected until the patient's medical condition deteriorates due to the error.

Failure to Treat – In this situation, the doctor accurately diagnosed the patient but then did not follow acceptable standards of care or follow up care to mitigate the condition. If the condition then worsens and leads to injury, then the patient has a legitimate medical malpractice case.

Birth Injuries – many medical malpractice claims involve injuries caused to a child during birth due to preventable errors. Shoulder dystocia, spinal cord injuries, cerebral palsy are among common birthing injuries that could have been caused by medical malpractice. These are very well documented.

Prescription Drug Errors – prescription drug injuries and deaths have been well documented in the media. The opioid crisis has brough prescription drug abuse to the forefront.  In addition, doctors have been known to prescribe the wrong medication not considering interactions and allergies that may affect a patient. Incorrect dosing and administration of drugs can cause a patient's health condition to worsen.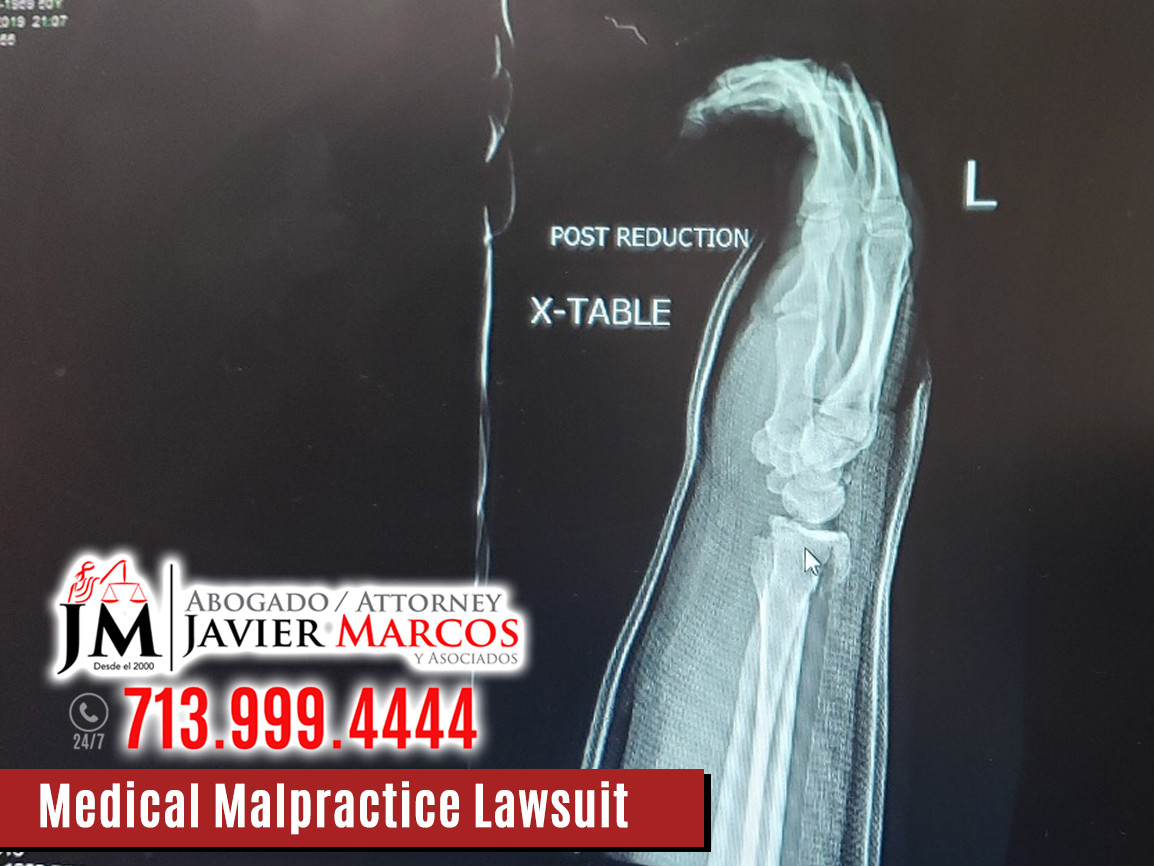 Who is liable in a Medical Malpractice Claim?
Medical malpractice claims are very complex and can be difficult to prove liability. An experienced medical malpractice lawyer like Attorney Javier Marcos would perform a very thorough investigation to determine if all acceptable standards were followed as well as determine if proper actions were taken to help the patient and not make the condition worse. When it comes to filing a medical malpractice claim, the responsible party is typically a doctor, hospital, medical care providers like an ambulance service or medical association. Your personal injury attorney will ensure that anyone who had a hand in your care can and will be help liable for your pain and suffering due to medical malpractice and negligence.
How much can I expect to get for a medical malpractice lawsuit?
There are many variables when it comes to medical malpractice claims but generally the amount of compensation is determined by how severe you have been injured and how that injury will affect your life now and in the future. Additionally, gross negligence can get punitive damages since people trust the medical industry to help not injure patients. If you feel that you have been severely injured or that your medical condition has worsened due to medical malpractice, it is important that you talk with Attorney Javier Marcos. He can look at your case and give you a better idea of what you can expect if you decide to pursue a claim based on the unique situations that you have faced.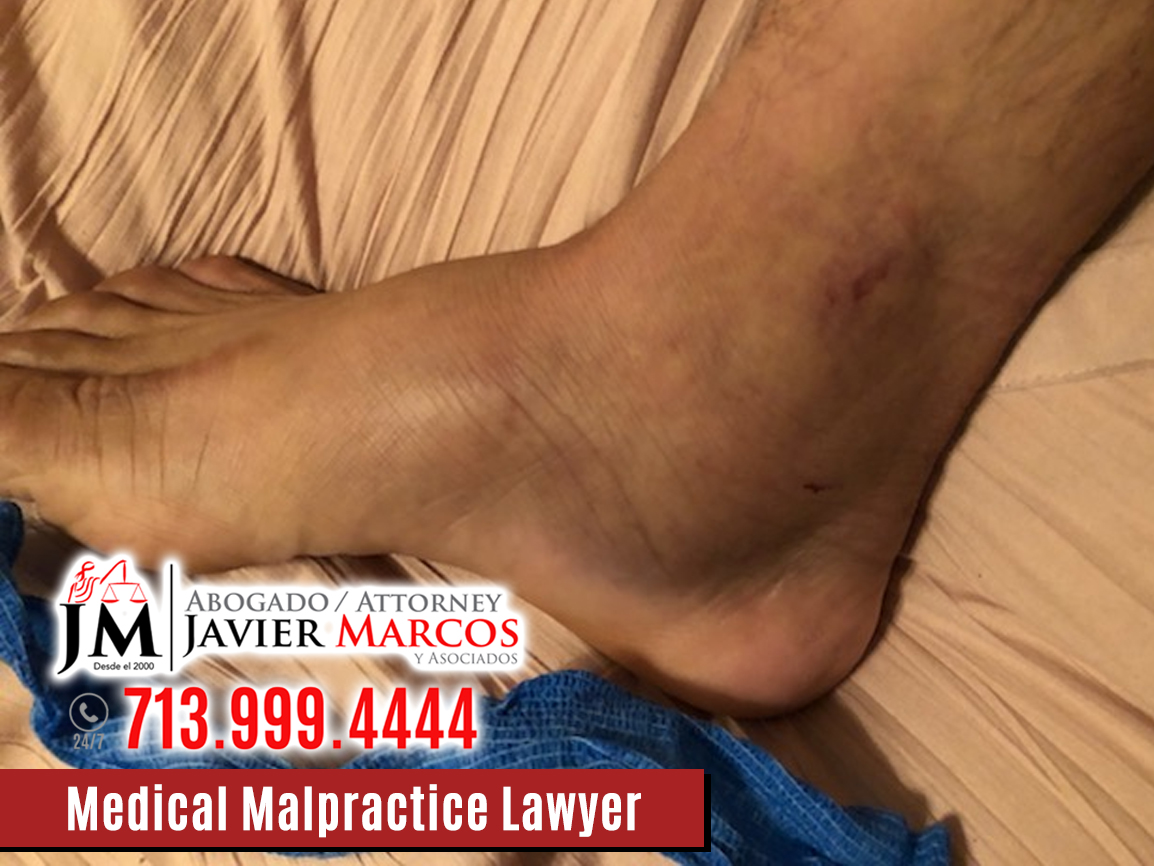 If you've suffered an accident, you have a right to file a lawsuit to recover your losses, medical expenses, treatment, pain & suffering, lost wages, inability to work or function, property damages, and others. If Spanish is your first language, do not worry, Attorney Javier Marcos is fluent in Spanish and everybody in the office speaks Spanish fluently and are available 24 hrs a day, seven days a week.
It's important that you call attorney Javier Marcos as soon as possible so that you can start your medical treatment, improve your legal position, preserve evidence, and learn your rights.
Attorney Free Consultation,  receive money for your accident, its ok if you do not have any papers, we all speak Spanish, you do not have to pay anything unless we win the case, speak directly with Attorney Javier Marcos, receive medical attention at no cost, WE GO TO YOU 24 HRS. A DAY SEVEN DAYS A WEEK.  Your information is 100% confidential and we'll visit the accident site, your home, or the hospital.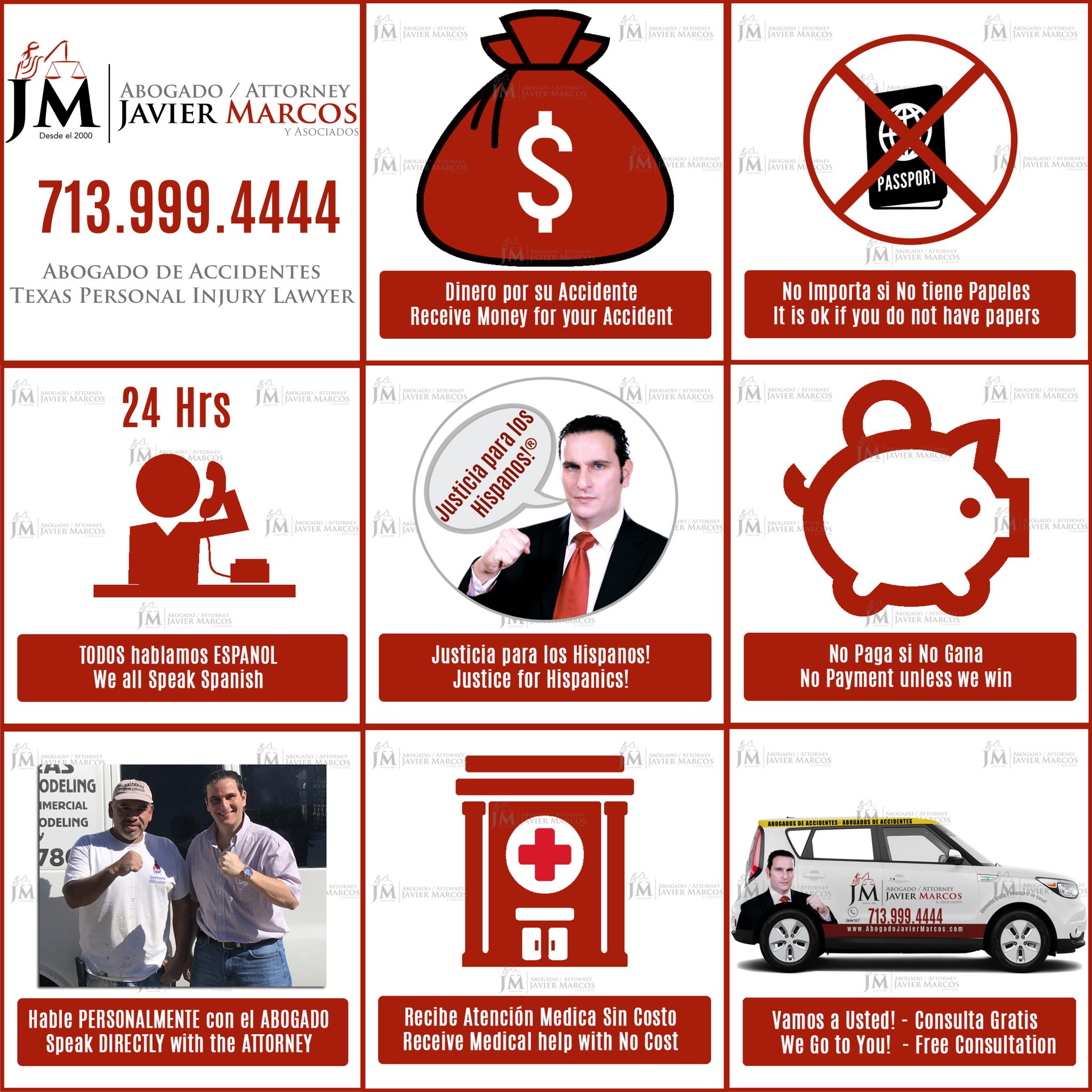 webadmin
The reason behind most of the road accidents that take place is fairly common: negligent driving. Everyone knows that this is wrong, but still people continue to exhibit negligent behaviors while driving, leading to more and [...]
webadmin
More often than not, the last thing you care about after getting into a car accident is thinking who was behind the wheel. You just want the compensation for any injuries or damages caused by [...]
webadmin
The holiday season is finally upon us. It is time to celebrate with family and friends, attend gatherings, or head off on vacation. This also often means traveling on rain covered roads and highways with [...]