Amazon Accident Attorney | Delivery Service Accidents with Amazon, FedEx, UPS or US Postal Drivers
The 2020 pandemic and stay at home orders have created a high demand for delivery of products to home and offices throughout the world and in every major city and Houston is no exception.  In the past, you saw many FedEx, UPS and US Postal trucks on residential streets delivering packages to home but the explosive growth of Amazon has led to the huge company to rapidly deploy its own fleet of delivery vehicles.  Now seeing an Amazon delivery truck is very commonplace.  Many of those trucks are owned by contractors and not Amazon itself. If you have suffered a truck accident, you may need an Amazon Accident Attorney like Attorney Javier Marcos.
So, what do I do if I have been involved in an accident with a residential delivery truck?
Like all other motor vehicle accidents, if you have been seriously injured, seek medical attention.  Otherwise, get witness information, take photos, and document the accident as much as possible.  If the delivery driver is found to be at fault then there may be some legal hurdles to determine who is responsible when it comes to an Amazon contracted delivery service.  FedEx, UPS and the United States Postal Service is a little more straight forward, but they have legal departments that look to minimize exposure and financial liability.  Your best bet is to retain the services of an experienced amazon accident attorney like Javier Marcos that has worked with hundreds of people on just this type of case.
Attorney Javier Marcos
Attorney Javier Marcos is an accident lawyer in Houston that speaks English and Spanish. He can help you in your Amazon accident case 24 hours a day. Offering free consultation, we go to you wherever you are, you can call 24 hours a day, visit the doctor at no cost, speak personally with the lawyer and the best customer service. Try not to talk to the insurance company, as they will try to give you the minimum amount of money. Let the Attorney Javier Marcos talk to the insurance company. For a Amazon accident, call Attorney Javier Marcos.
Espanol: Abogado de Accidente de Amazon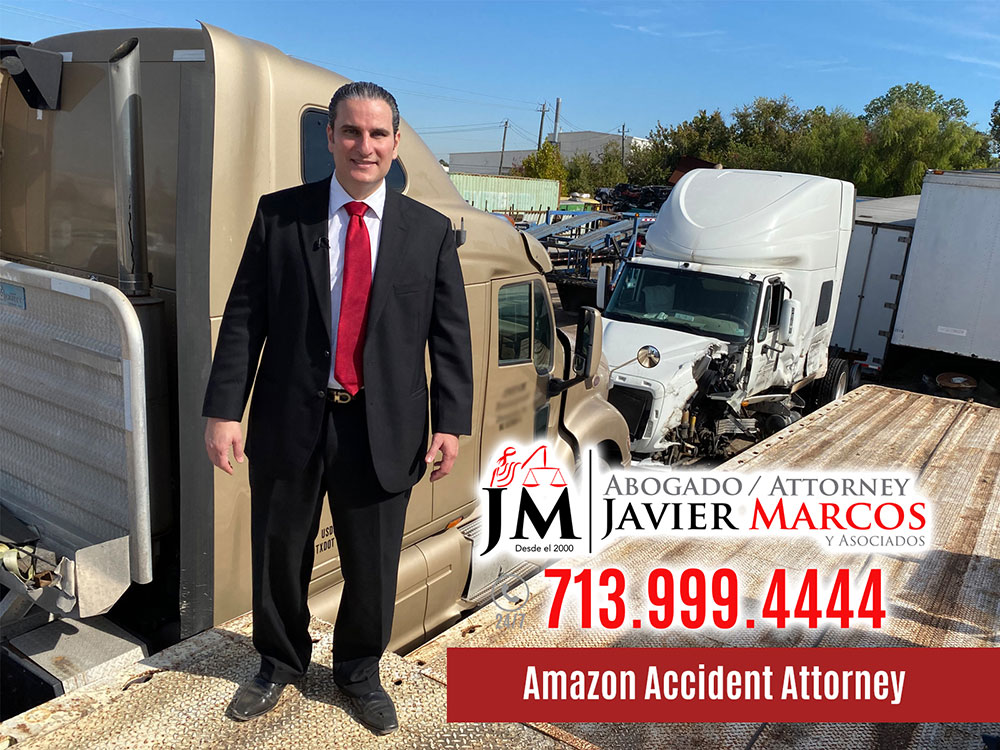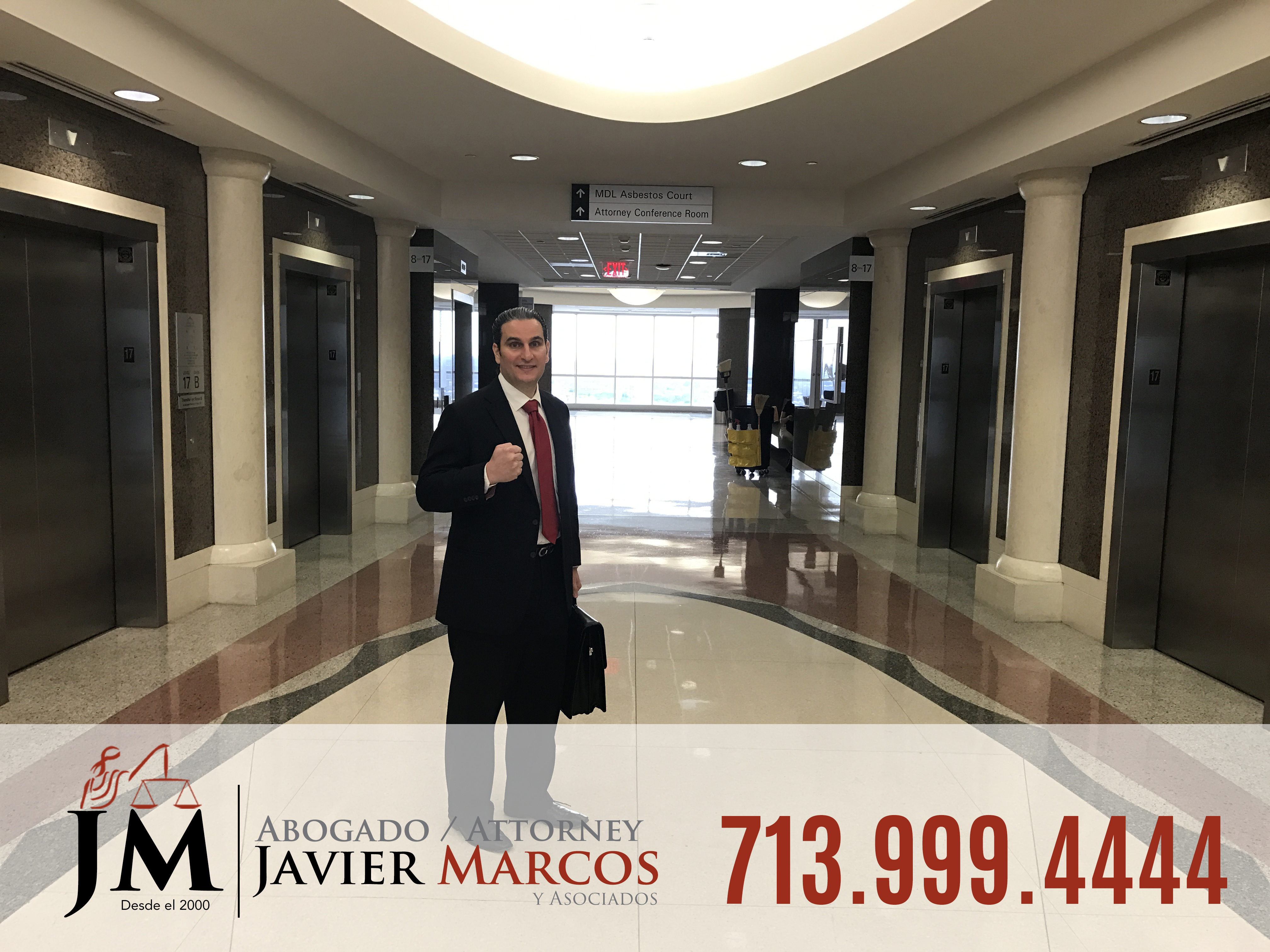 Common Causes of Delivery Driver Accidents
A major city like Houston literally has hundreds of local package delivery drivers out on the road at any given time.  Couple that with they are usually driving in unfamiliar territory and all the construction on Houston roadways, and that's an ideal situation for accidents.  Other reasons include:
Typical blind spots caused with larger, van delivery vehicles.
Distractions caused by using cell phones and other GPS devices to assist the delivery.
Fast delivery schedules and expectations cause drivers to drive more recklessly to try and get all packages delivered.
es muy confiable y habla español y es muy comprometido con tus casos y es muy entregado en su trabajó
Great lawyer i recommend him
Ive had the best experience with this office! Amazing customer service! Javier Marcos really cares about ALL his clients and is the best attorney in Texas.
Es muy buen abogado. El servicio al cliente muy bueno. El abogado habla español.
There Very Professional and We've been given Exceptional services each time we use them for whatever our needs may be.. We won't use anyone but and highly recommend them for your legal services whatever it may be
Javier is a real straight shooter and works hard to get you your money. The staff are always pleasant and helpful. Highly recommended!
I recommend hiring this attorney for any personal injury matters he is a excellent attorney an his staff is very helpful and professional and caring so if you have a need for a personal injury attorney he is the man to go to, too get the most dedicated attention for your case Javier Marco's & Associates !!!
Very helpful honest lawyer. Yes I know honest and lawyer usually don't go together. Very knowledgeable in various practice areas.
Very recommended. He knows what he is doing. An attorney you can trust.
Lo recomiendo. El Abogado Javier Marcos se entiende con la gente Hispana.
El Abogado Javier Marcos es mi abogado. Siempre que quiero hablar con el esta disponible. lo recomiendo
Me parecio muy bien. Me gusta quw el abogado habla espanol. Es buena persona.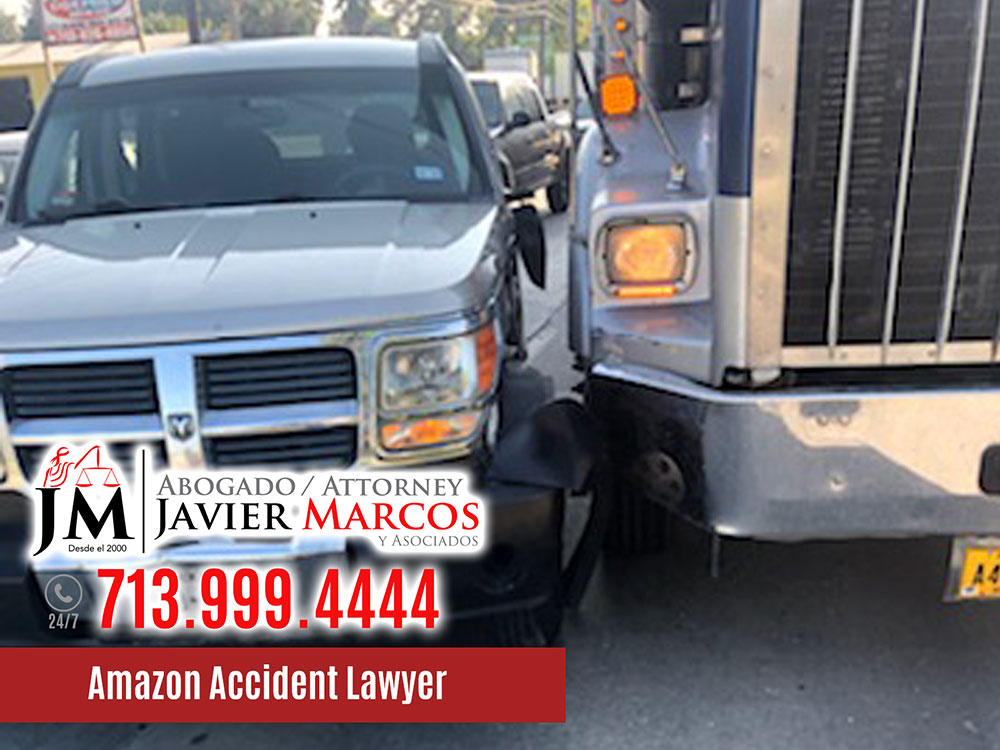 If you've suffered an accident, you have a right to file a lawsuit to recover your losses, medical expenses, treatment, pain & suffering, lost wages, inability to work or function, property damages, and others. If Spanish is your first language, do not worry, Attorney Javier Marcos is fluent in Spanish and everybody in the office speaks Spanish fluently and are available 24 hrs a day, seven days a week.
It's important that you call attorney Javier Marcos as soon as possible so that you can start your medical treatment, improve your legal position, preserve evidence, and learn your rights.
Attorney Free Consultation,  receive money for your accident, its ok if you do not have any papers, we all speak Spanish, you do not have to pay anything unless we win the case, speak directly with Attorney Javier Marcos, receive medical attention at no cost, WE GO TO YOU 24 HRS. A DAY SEVEN DAYS A WEEK.  Your information is 100% confidential and we'll visit the accident site, your home, or the hospital.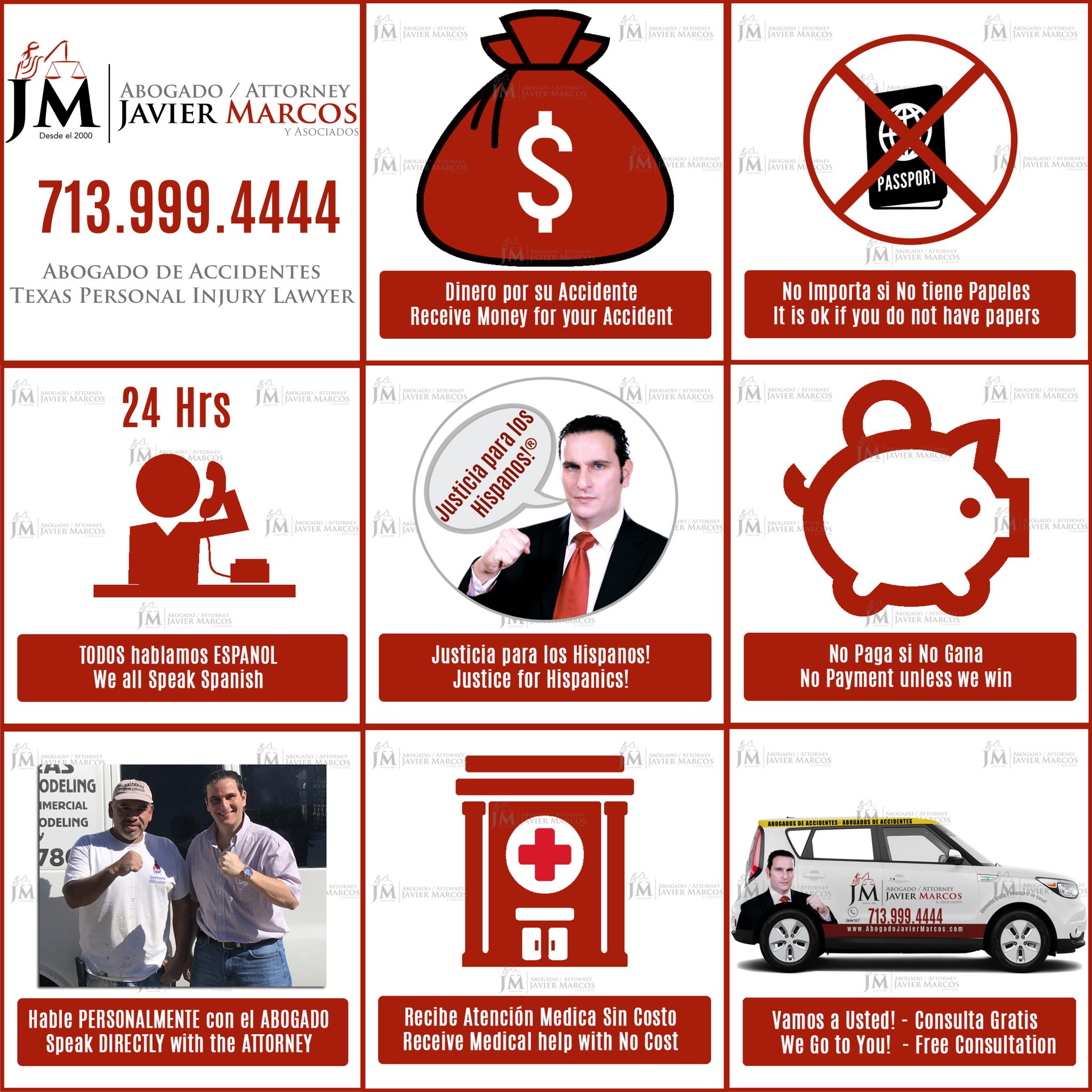 webadmin
The reason behind most of the road accidents that take place is fairly common: negligent driving. Everyone knows that this is wrong, but still people continue to exhibit negligent behaviors while driving, leading to more and [...]
webadmin
More often than not, the last thing you care about after getting into a car accident is thinking who was behind the wheel. You just want the compensation for any injuries or damages caused by [...]
webadmin
The holiday season is finally upon us. It is time to celebrate with family and friends, attend gatherings, or head off on vacation. This also often means traveling on rain covered roads and highways with [...]
Amazon Driver Accident FAQs
Question: Can I file a claim with Amazon if one of their delivery drivers caused an accident?
Answer: Its complicated.  Amazon hires or contracts out third party companies to do a lot of their delivery service but in the past year there has been a large number of vans with Amazon logos delivering products.  Many times, these are also contracted companies who deliver for Amazon.  So filing a direct claim against Amazon may fail.  You can however file a claim against the contracted company.  In most cases, especially if you had large property loss or badly injured, to hire a personal injury attorney with experience in accidents involving delivery drivers since most are contracted.  His experience can mean the difference between not getting enough compensation to pay for all the damages to a successful case where all your pain and suffering is taken care of.
Question:  Is there anything different that I do in case of an accident with a delivery driver?
Answer: Accidents involving delivery trucks are much like normal car accidents.  If you are injured, seek medical attention.  The local police responding to the scene should be able to get the information you and your accident attorney needs to successfully represent you in the event you must take them to court or come up with a settlement.  If you can take photos of the vehicles as well as the surroundings.  Get the other driver(s) information and contact information for any witnesses that would be willing to tell what they saw.
Question:  How much can I expect to get from Amazon or delivery service in an accident?
Answer: If you go at it alone, you may be short changing yourself.  Insurance companies that represent the delivery services are always trying to settle at the lowest amount of money possible.  You may not have thought of other issues such as extended or permanent disability, loss of property and value of your property.  Lost wages and your pain and suffering.  An experienced personal injury attorney like Javier Marcos will think of everything that you have togo through after an accident and will fight to get you fair compensation for your health and property.