What is the cost of our services for legal help with personal injury and other legal matters?  In this section, we will explore how legal fees work and how we get paid depending on the type of case you need representation for and how the case works through the system.
How much do I have to pay?
You don't pay if you don't win!!!!
We don't charge by the hour.
We don't require a retainer.
Payment to Javier Marcos and Associates happens once the case completed.
Payment is a percentage of the monies recovered.
What services does the office of Attorney Javier Marcos and Associates offer?
The main objective of our office is Justice for Hispanics!
We all speak perfect English and Spanish.
You consultation is free.
We'll visit the place of the accident, your home, or the hospital.
We're available 24 hours every day of the year.
You don't pay if you don't win the case.
We fight hard to win your case.
Your information is 100% Confidential.
There are 2 kinds of damages:
Depending on your case, your injuries, your damages suffered in the accident, and the person or company that caused the accident.
Payment is bigger for cases involving very serious damages like death, paralysis, fractured bones, and so on.
In cases where a person is guilty of a criminal offense, has behaved inappropriately, or out of the ordinary; punitive damages can be recovered in addition to actual compensation for damages.  A good example would be a person who is drinking and driving causes an accident at 80 mile per hour.
1. Compensation for damages:
Is a sum of money that the court awards a person for damages, losses, and injuries caused in an accident.
Pays for the injuries caused in the accident.
Covers the loss of the property that was destroyed.
Pays your debts and medical bills at the hospital.
Pays for the time you need to recover so that you can return to work.
Pays for your pain, suffering, and anxiety problems.
2. Punitive Damages:
Is the opposite of compensation for damages.
Punitive damages punishes the person for acting outside the law.
The purpose is to compensate for inappropriate behavior and deter future behavior.
For example:
Assume a person who drives an 18 wheeler is under the influence of alcohol and is at fault for an accident with an automobile.  Also assume the Trucking company knew that the person driving the 18 wheeler had a history of alcoholism.  The person who was in the automobile files the lawsuit to recover their losses and to pay their expenses.  In addition to recovering compensation for actual losses, in this scenario, the person in the automobile can recover punitive damages from both the driver of the 18 wheeler and the Trucking company that hired that driver.
Your Call is Important
If you've suffered an accident, you have a right to file a lawsuit to recover your losses, medical expenses, treatment, pain & suffering, lost wages, inability to work or function, property damages, and others.
It's important that you quickly call Attorney Javier Marcos & Associates so that you can commence your medical treatment, do not worsen your legal position, preserve evidence, and learn your rights.
Attorney Free Consultation is provided by Javier Marcos and Associates, your information is 100% confidential and we'll visit the accident site, your home, or the hospital.
If you need a truck accident attorney, personal injury lawyer, auto accident attorney, motorcycle accident lawyer, road rage attorney, work accident attorney, construction accident attorney, bicycle accident lawyer, maritime accident lawyer, jones act attorney,  explosion attorney, burn injury lawyer, chemical exposure attorney, dog bite lawyer, liens in construction lawyer, construction liens attorney, criminal defense attorney or a litigation attorney.
FREE CASE EVALUATION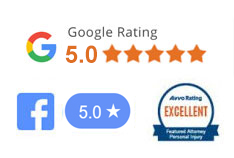 If you have suffered an accident you have the right to file a claim to cover your losses, medical expenses and carry out your treatment. And for this, you will need a  accident attorney. You can count on Attorney Javier Marcos 24 hours.
It is important that you call Attorney Javier Marcos as soon as possible so that you can immediately begin your medical treatment, defend yourself, not put your legal situation at risk, keep the necessary evidence and know your rights.
Free Consultation, receive money for your accident, it does not matter if you do not have papers, here we all speak Spanish. You do not have to pay anything if you do not win the case, you can speak directly with Attorney Javier Marcos in Spanish, receive medical attention without cost, and we WILL GO TO YOU 24 hours a day.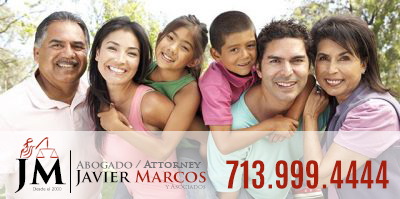 5 stars! Best law firm in Houston! Javier Marcos and his team took care of me when I was hit by a drunk driver. They made it so easy for me while I recover from this accident. I am so thankful for them! If you are looking for a attorney don't hesitate, this is your guy!
Words can not Express my gratitude towards Marcos and his staff! Each one of them provided exceptional customer service. Goes above and beyond. I'm so glad I had a such an awesome experience. I highly recommend Javier Marcos to be anyone's representative. Stop doing research on any other lawyer. Choose Javier and his staff to take care of you. They are very caring and compassionate team. YOU WILL NOT REGRET CHOOSING THEM!
Javier Marcos is an incredible attorney. I have known him over 14 years and have used him on multiple occasions for both personal and business litigation. On EVERY occasion, he was not only successful, but exceeded my expectations, winning me more money than expected or utterly defeating my opponents and putting them in their place!