Success!  We have received your request and will contact you as soon as possible.  If this is urgent, please consider calling us at 713.999.4444.  Thank you for giving us the opportunity to review your case.
Abogado de accidentes  | Servicios
We focus on Justice for Hispanics!
Speak with the Attorney in Spanish in Houston.
We all speak Spanish. We have attorneys specialized in accidents in spanish.
Free attorney consultation.
We go to you, to the place of the accident, house or hospital.
Availabe 24 hrs / 7 days a week.
No payment unless we win the case.
Get the maximum compensation.
Your information is 100% Confidential.
Attorney with experience | Attorney Javier Marcos
An attorney with experience like Attorney Javier Marcos can help you in case of an accident. You have the right to file a lawsuit and get compensated for losses and medical treatment.
Your call is important. Please call as soon as possible to start your case and defend your rights. Call 24 hrs 713.999.4444 for a free consultation.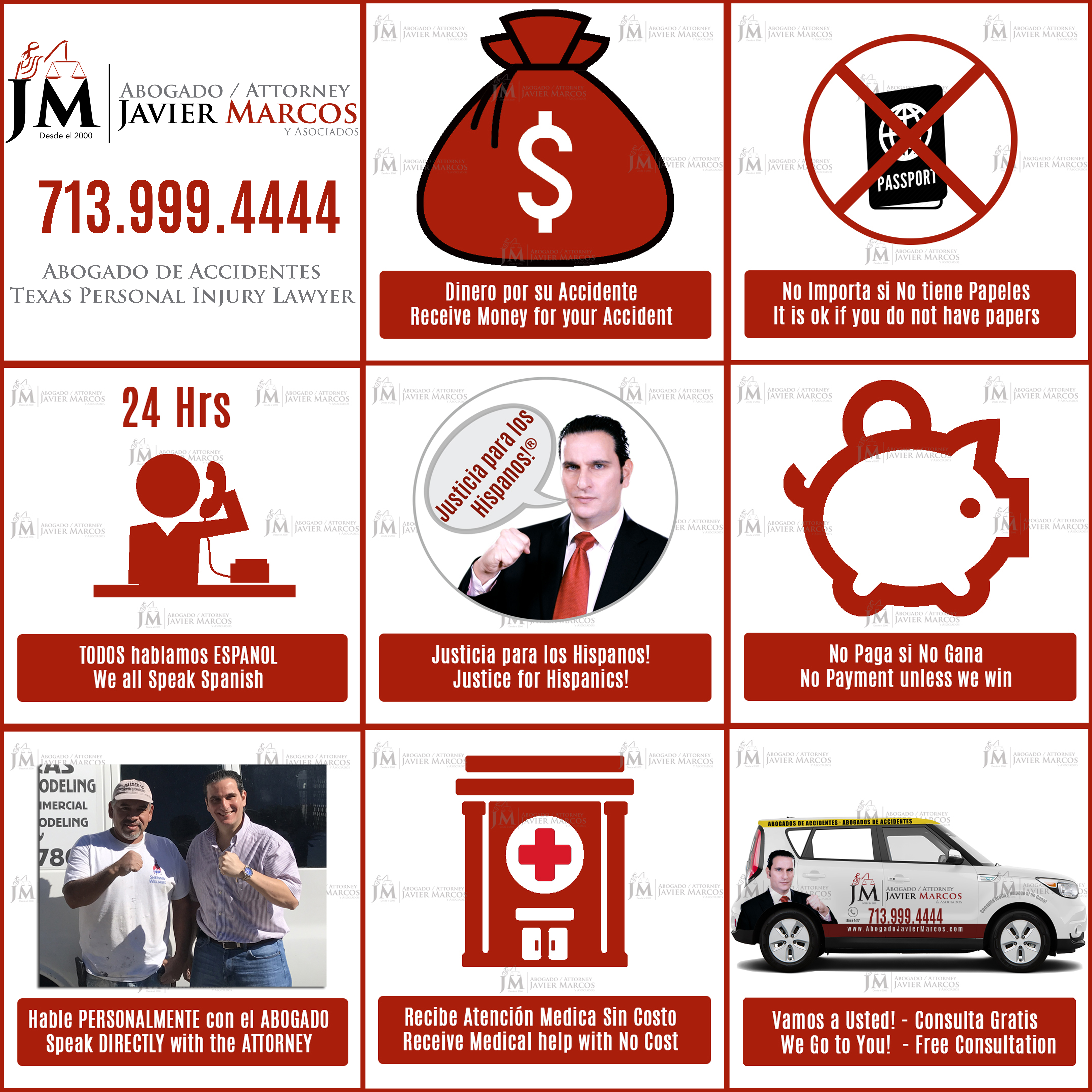 Your Call is Important
If you've suffered an accident, you have a right to file a lawsuit to recover your losses, medical expenses, treatment, pain & suffering, lost wages, inability to work or function, property damages, and others.
It's important that you quickly call Attorney Javier Marcos & Associates so that you can commence your medical treatment, do not worsen your legal position, preserve evidence, and learn your rights.